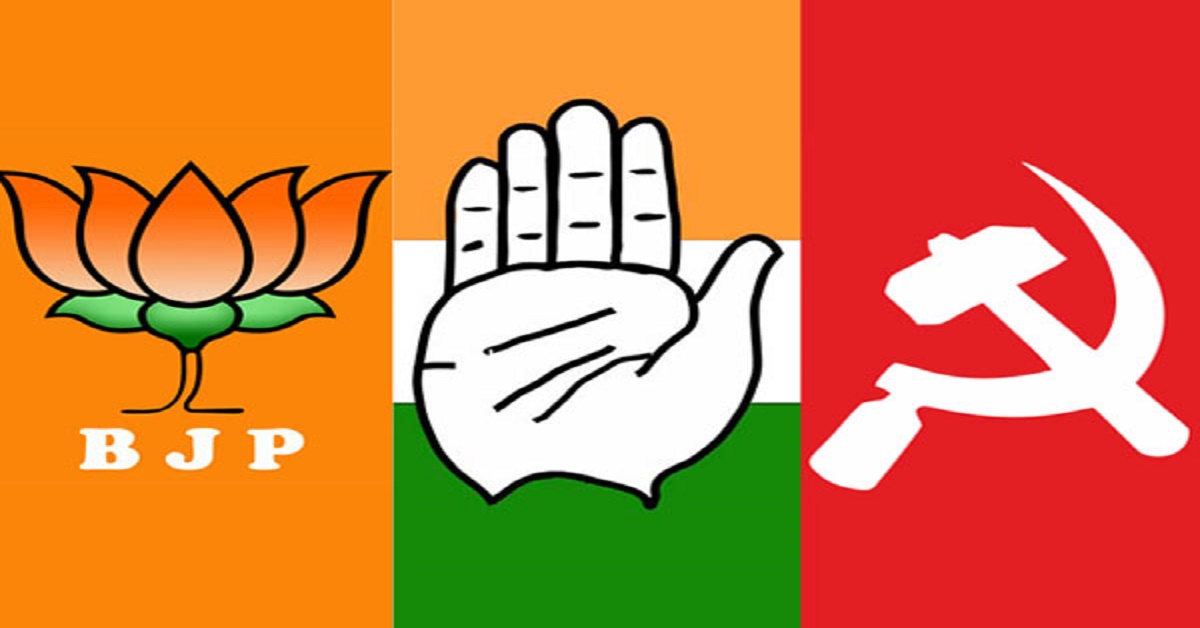 Patriotic songs by Lata Mangeshkar and other artistes clash with India's national song "Vande Mataram" as they blare out of loudspeakers at street corners and from atop campaign vehicles, while street plays and satirical poetry lampooning rivals are the order of the day as part of hectic campaigning for Sunday's Tripura Assembly polls.
The ruling Communist Party of India-Marxist (CPI-M) and its rivals, the Bharatiya Janata Party (BJP), Congress and Trinamool Congress, have been organizing road shows and poll campaigns using vehicles colorfully decorated with flowers, balloons, party flags and festoons.
Also Read: Congress helps to allow Left stay in power in Tripura, says PM Narendra Modi
Each party has unleashed hundreds of small vehicles that traverse all the small lanes and bylanes in every human habitation across the state, blaring out songs, satirical rhymes hitting out at opponents, poems in praise of the party, and also list out the electoral promises, from loudspeakers fitted to CD players.
"In Tripura, patriotic, folk and modern songs, street plays, rhymes, and poems are used as a vital campaign mode in electoral battles," renowned political analyst Salil Debbarma told IANS.