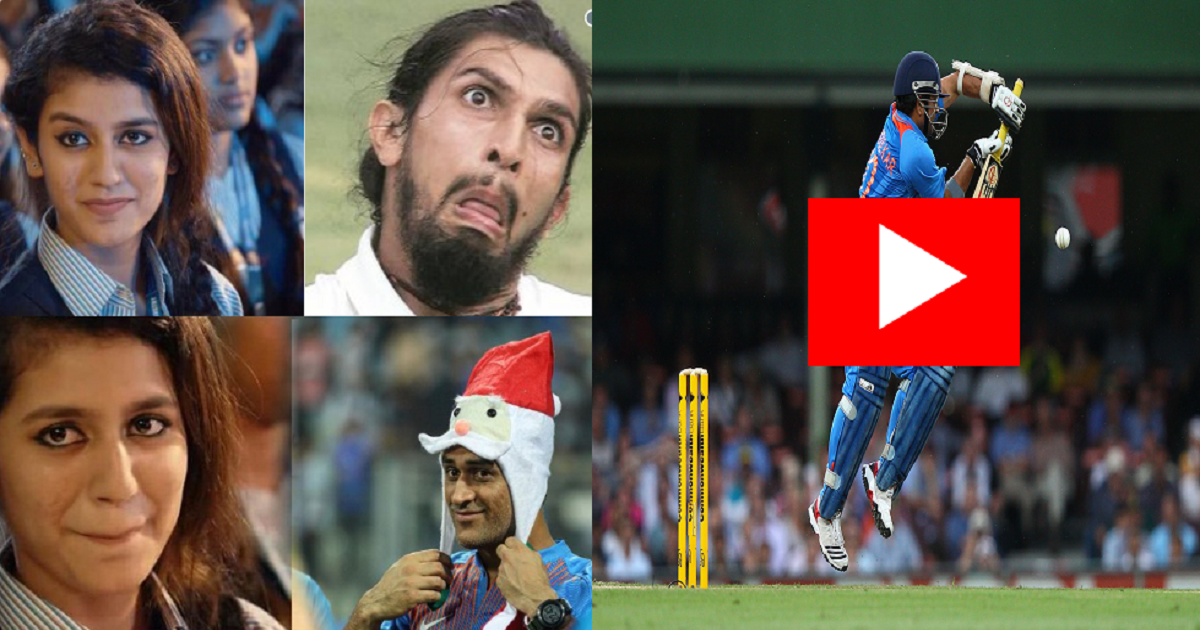 Priya Prakash Varrier's Viral Wink :Twitterians shares shots more attractive than priya's wink
The internet and social media are currently obsessed with Priya's cute expressions in the beautiful Malayalam song 'Manikya Malaraya Poovi' from the latest upcoming film Oru Adaar Love.
Varrier's memes have also taken social media by storm as accounts like Facebook, Instagram, Twitter have been flooded with her memes.
Not only social media but the cricketing world have also been hit by 'Wink' fever with MS Dhoni, Virat Kohli, Ravi Shastri and Gautam Gambhir's names surfacing in the last few days.
Also Read : Now it is Priya Prakash and not Sunny Leone the first
South Africa pacer Lungi Ngidi have also joined the bandwagon after his latest Twitter post.
A Gift for you ! pic.twitter.com/saevYtA53f

— Lucifer (@LuciferMinati) February 12, 2018
Valentines day Done ??? https://t.co/KXKen3pFUJ

— Lungi Ngidi (@NgidiLungi) February 15, 2018
A new video has emerged on social media where a Twitter user called Sachin Tendulkar's straight drive against Lasith Malinga in 2011 World Cup final more beautiful than Priya Varrier.
This shot is more beautiful and attractive than Priya Varrier. pic.twitter.com/XTGwDJx89K

— ANSHUMAN? (@RohitsAvenger) February 12, 2018
Even virat kohli like ….
Before & after looking #PriyaPrakashVarrier pic.twitter.com/8oyg1PsEfp

— brijesh yadav (@Brijesh007Yadav) February 11, 2018
I know who did this. ? pic.twitter.com/VEBkpbPZ0d

— Nikhil ? (@CricCrazyNIKS) February 12, 2018
Meanwhile my friend is trying to copy #PriyaPrakashVarrier Expressions pic.twitter.com/TxnlTeeGsf

— INDI?? Critics ? (@indi_critics) February 12, 2018
#PriyaPrakashVarrier
How many RT for our Sakht launda ?? pic.twitter.com/WEIzTcmrr8

— Dèépak (@DeepakB7) February 11, 2018