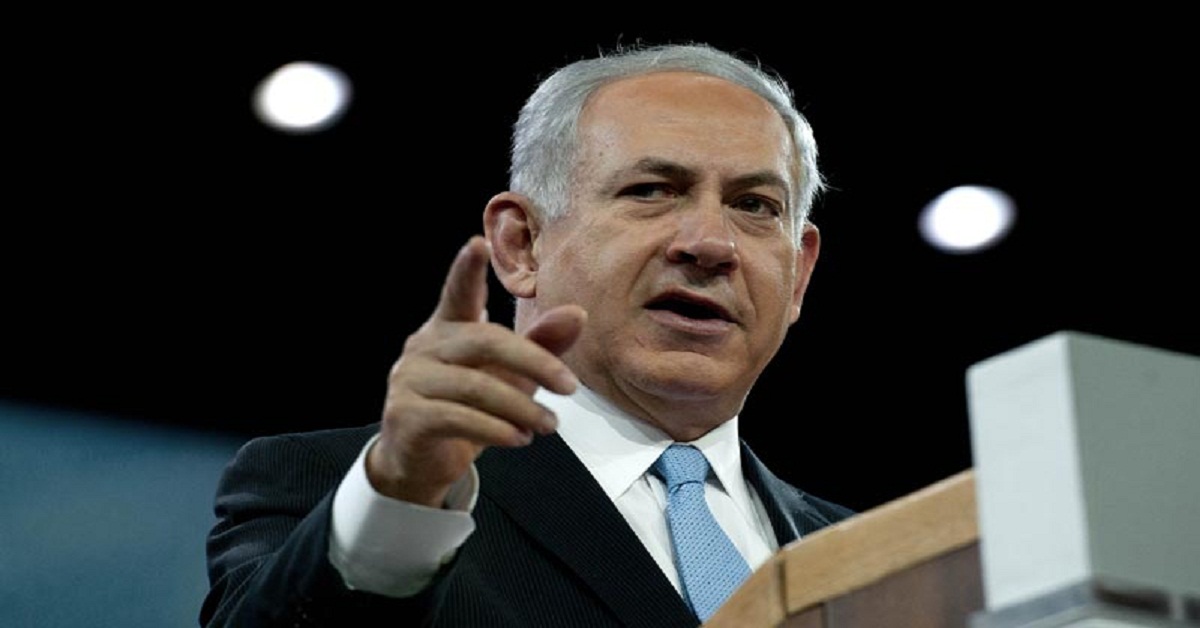 As the tension in the Syrian border is escalating, Israel Prime Minister Benjamin Netanyahu has warned Tehran over its aggression and attack on Israel using proxies in Syria. He also showed the Iranian drone shot down in the Israeli Airspace.
Saying he had "a message to the tyrants of Tehran" during a speech at the Munich Security Conference, he warned, "Do not test Israel's resolve."
He displayed a rectangular shaped piece which he said is what is left of the drone being shot down by the Israel army.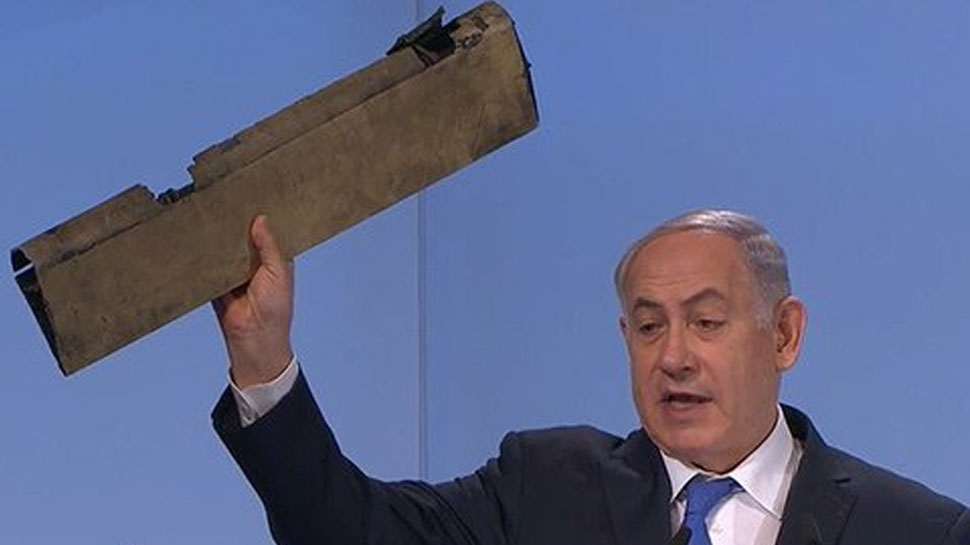 Also read: This hottest Israel model is the new sensation on social medias : See Pics
Israel said that they have shot down an Iranian drone on February 10. And during the Israel raid, they also lost an F-16 fighter. The first fighter plane Israel losing since 1982 in a combat.
It is the first time since Israel has openly acknowledged hitting Iranian targets since the start of civil war in 2011.
Netanyahu also outrightly attacked Iranian foreign minister Mohammad Javad Zarif for Iran's intrusion into Israeli airspace.
The Israeli military has claimed the drone was a copy of a US model captured by Iran in 2011, based on an analysis of the drones debris.