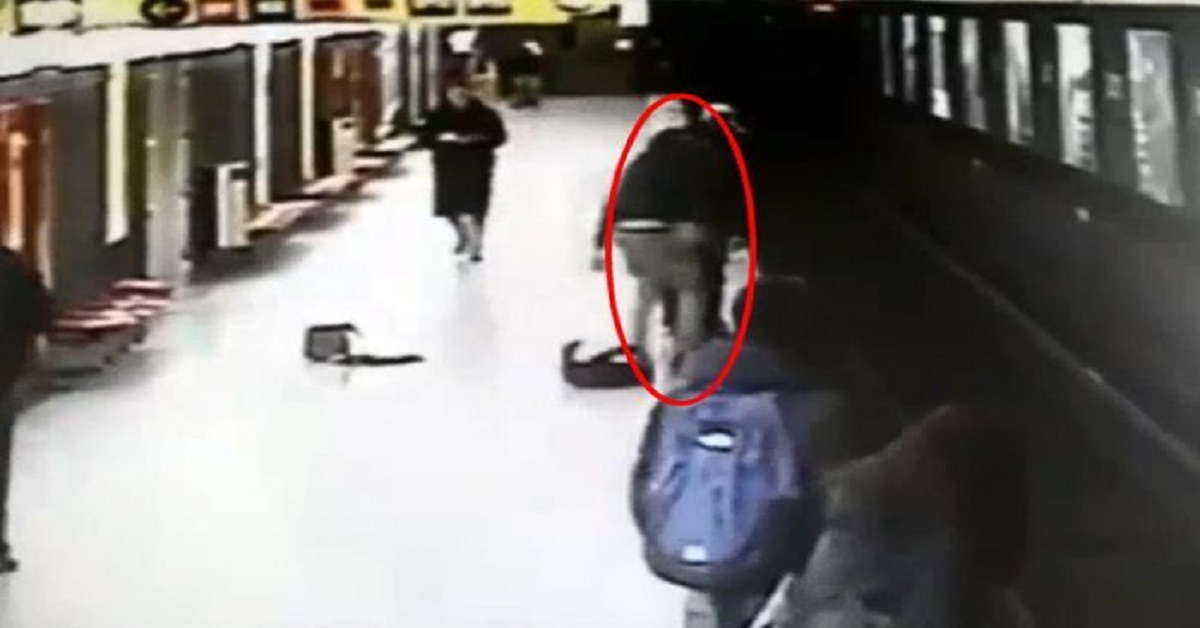 All it takes is a bit of courage and a good heart to save a life and/ or do good to humanity. And this young man has proved it.
As a two-and-a-half-year-old boy fell down on the Metro train tracks while playing, his mother panicked and didn't know what to do. Bystanders rushed and gathered at the platform. It was then that an 18-year-old student, Lorenzo Pianazza, sensed the urgency to act immediately, as the train was about to arrive the platform in just a minute.
Lorenzo jumped onto the tracks and rescued the toddler, an international news agency reported.
Watch the video here:
It happened at Repubblica Metro Station in Milan, Italy. The CCTV showed the child running towards the tracks from the platform, as his mother sits on the bench. Just as the toddler falls down, there is confusion around. Lorenzo gets down and saves the child.
READ ALSO: This gorgeous actress receives honor from Indian President among others
As this was happening, Claudia Flora Castellano, the station manager, could see the incident on the monitor screen while he was in the control room. He instantly pressed the red button to halt the train and help Lorenzo rescue the child – who was later identified as Mohamed.
Azienda Trasporti Milanesi, the company responsible for public transportation in Milan, tweeted thanks on Lorenzo and Claudia for their prompt action that went a long way in saving Mohamed.
The duo was even invited by Mayor of Milan Giuseppe Sala to his office, where their phenomenal courage was appreciated.
"A few minutes ago, I received at Palazzo Marino Lorenzo and Claudia, the two boys who saved the child who fell on the subway. I thanked them warmly…" the mayor's Facebook post said on February 14.
But, a modest Lorenzo said he is no hero, even though he is overwhelmed by the gratitude and praise showered on him. "I did what anyone would do," says the teenager, who gives hope to humanity.