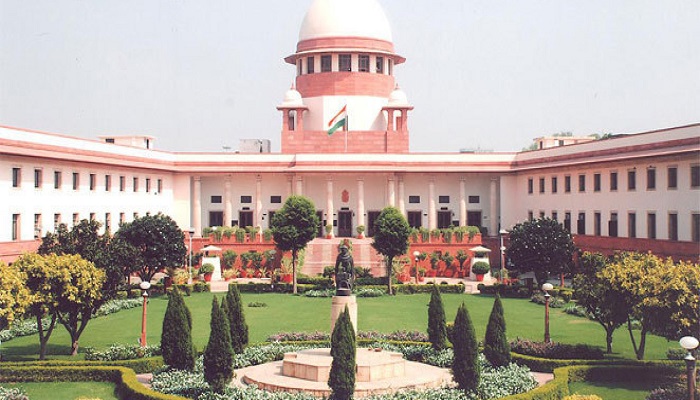 The Supreme Court of India has made a historic verdict on Friday which aims at more transparency and curbing the money power in the election process. It ruled that the candidates contesting in elections should make public the sources of their income along with that of their spouses and other dependants.
The bench led by J Chelameswar and S Abdul Nazeer asked the centre to amend the rules as well as the disclosure form filed by the candidates along with their nomination papers, to include sources of income and those of their spouses and dependents. It also demanded the centre to establish a mechanism to investigate any unexplained or excessive growth in the assets of the legislators during their term. The judges also opined that voters have a fundamental right to know all the relevant information about the candidates including their source of income. The verdict can be seen as the continuation of a series of verdicts including the introduction of NOTA and making legislators liable for disqualification upon the conviction that is aimed to preserve the purity of the electoral process.
ALSO READ: What we understand from the recent Supreme Court verdict on inter-state river waters sharing
The verdict was made on a petition filed by an NGO called Lok Prahari. While announcing the verdict, the judges said that nowadays there are many reports suggesting that there is a dramatic increase in the wealth of the candidates at every election over what they disclosed in the previous affidavits and there is a need to explain this. They firmly believe that the new rule will give relevant details about the contestants to the voters.
According to the Supreme Court bench, the non-disclosure of assets and sources would constitute a "corrupt practice" under Section 123 of the Representation of the People Act, 1951 and the election of the candidate could be quashed if elected. The idea of a permanent mechanism to collect data about the assets of legislators and periodically examine them is praiseworthy but it is not clear which authority will run it. The court envisions a body that would make recommendations for prosecution or disqualification based on its own findings. The Centre and the Election Commission will have to jointly address the issue. The verdict gives a clear picture that the judiciary aims to establish a fully informed electorate and highly transparent candidature as the major components of future elections in the country.