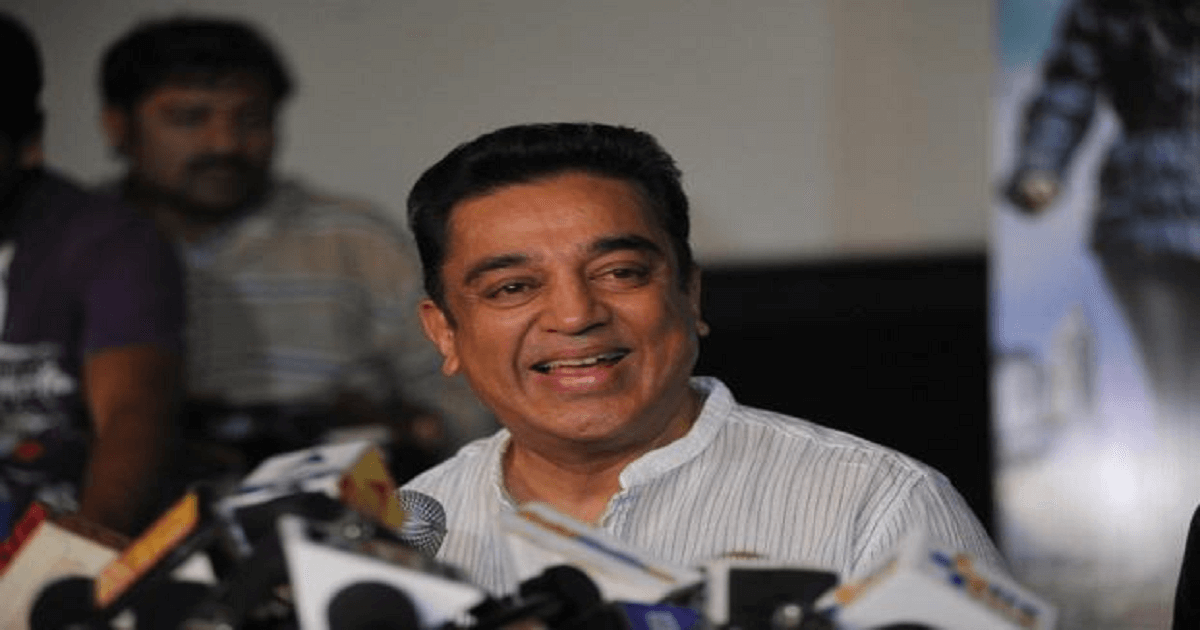 Saffron should not spread all over tricolour ,says Kamal Haasan
Actor-turned-politician Kamal Haasan has said that saffron has its place in the national flag but it should not spread all over it, in a remark interpreted as an attack on the BJP and Hindutva forces.
"Even the Indian national flag has saffron. But it (the colour) should not spread all over the flag is what I am saying," said Kamal, President of newly-formed political party Makkal Needhi Maiam.
In his latest column in a Tamil weekly magazine Ananda Vikatan, Kamal said he has not insulted the saffron band on the tricolour — which signifies courage and sacrifice.
Citing national leaders who fought for freedom, he said they had differed with each other but stood united to fight for the same goal, adding that this lesson should not be lost.
Also Read : Kamal Haasan reveals political flag and symbol; calls for unity
He said for the success of Indian democracy, one cannot forget the contributions of B.R. Ambedkar and Alladi Krishnaswamy Iyer in drafting our Constitution.
On the core political philosophy, Kamal said he does not want to be tied down to the narrow confines of any single 'ism'.
"All 'isms' are for social reform. And it cannot be said all have succeeded. It cannot be agreed that a book written in some corner of the world will suit the whole world," Kamal said.
According to him, one cannot equate Socrates' Democracy with that of (US President Donald) Trump's democracy as both are "different creatures".
Kamal also said he met fellow actor Rajinikanth secretly near here — at the latter's "Kaala" movie shoot — and told him about his plans to float the party.
Kamal said both agreed to maintain dignity in their political career and not indulge in the usual acrimonial politics.
On meeting DMK President M. Karunanidhi, Kamal said the veteran leader is his Tamil Guru and "he wished me good in my political journey with a smile".
Kamal who also met DMDK leader A. Vijayakant, another Tamil movie hero turned politician, said he has not changed and continues to be the same old 'Viji'.