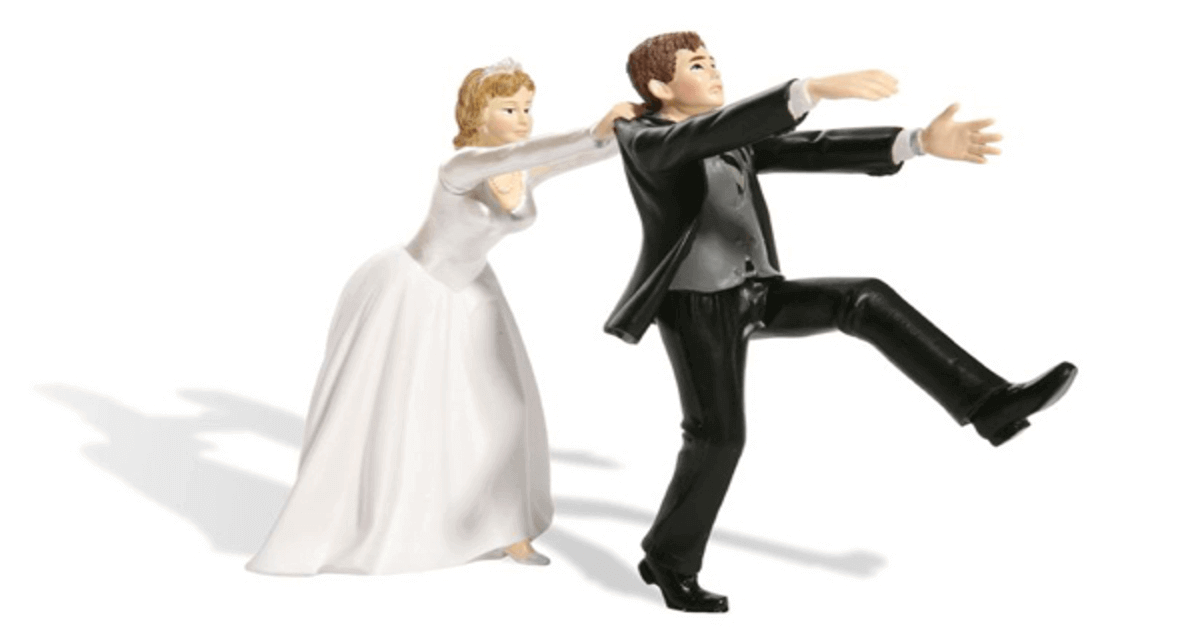 In most films that we have seen it is the bride that runs away.
But in a turn of twists, here it is the groom that has run away.
A groom fled from the venue of his wedding in Bihar after the bride's family said they could not to pay the dowry of Rs 3,00,000 he had demanded.
The incident took place at Bihta village in Patna, the capital of Bihar state, on Saturday night.
Police have arrested the groom's family members but the groom is absconding.
The marriage of Sudha Kumari had been fixed with Sunil Kumar, a private bank employee.
On Saturday evening, a marriage procession came to the house of the bride as per the scheduled programme after which the customary ceremony of garland exchange was completed in the presence of the guests.
READ ALSO: Woman marries twice as man; dowry case registered
The twist in the turn came when the groom was taken to the wedding venue for the completion of final wedding rituals.
However, as the rituals began the groom sought a dowry of Rs300,000 in exchange for marrying the bride, witnesses said.
However, as the bride's side expressed their helplessness in fulfilling his demand, the groom fled from the wedding venue.
Subsequently, the bride's family launched extensive searches for the groom but, as they failed to locate him, they finally reported the matter to the police who later arrested the groom's father, brother and other relatives.
"We have arrested the groom's father and other kin on the complaint of the bride's father. Necessary actions are being taken," a local police official in charge of investigation Ajay Kumar told the media on Monday.
Reports said the bride family members kept waiting for the groom until late Sunday evening but he failed to turn up.
READ ALSO: Husband killed a 23-year-old woman for Dowry
The incident comes amid Bihar chief minister Nitish Kumar launching a massive campaign against dowry and child marriages in the state. Only last month, Bihar formed what it claimed the world's longest human chain against dowry yet the massive awareness campaign has failed to put a brake on dowry-less marriages.
As per an official report, around 25,000 women were either killed or committed suicide due to dowry harassment by their in-laws between 2012 and 2014 with Uttar Pradesh (7,048 deaths) reporting the highest number of death closely followed by Bihar (3,830 deaths). This information was provided to the Lok Sabha by federal minister Maneka Gandhi.
Apart from this, around 30,000 cases of dowry were registered during the same period under Dowry Prohibition Act.