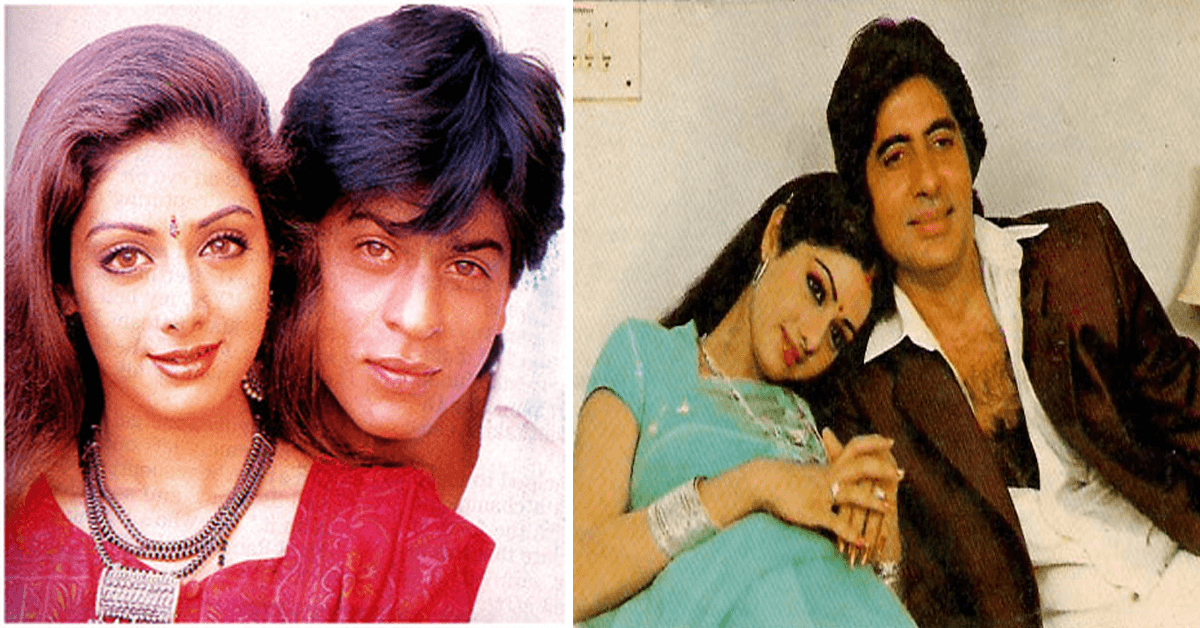 The sudden death of 'Chandni' actress Sridevi has left a big void in Indian cinema. The untimely death of the first lady superstar has left the people teary-eyed and many big stars of Bollywood has taken on social media to express it.
Also read: Sridevi's death : See the heart melting posts of Amitabh Bachan and Kajol
After pronouncing dead in Dubai due to 'accidental drowning', her last rites were performed in Mumbai on Wednesday, and a sea of fans expressed their love for the big screen's Chandni.
Some of the tweets were as follows,
T 2729 –
"???? ?? ??? ???? ??? ??? ???? ???
??? ???? ??? ??? ?? ???? ???? ???"~ ????? ?????.

???? – means .. the world .
Javed Akhtar narrated this sher to me at funeral of Sridevi .. said it was written at time of Guru Dutt demise ; but so appropriate for today ..

— Amitabh Bachchan (@SrBachchan) February 28, 2018
How can one not just feel love & beauty & be grateful for a life that became a part of yours in some small way by making it prettier….isn't it just easier to feel love & give towards that life, even in death…the comfort of appreciation and gratitude.

— Shah Rukh Khan (@iamsrk) February 28, 2018
The only way to get over a death is by seeing it as a life completed, instead of a life interrupted.? #GoodByeSridevi

— Anupam Kher (@AnupamPKher) February 28, 2018
Sridevi ji has left behind a remarkable body of work. She was a people's superstar. She will live with us through her work, her songs !!

— Jacqueline Fernandez (@Asli_Jacqueline) February 28, 2018
Goodbye Sri. I met you as a young newcomer. Shy and reserved. And saw you leave as a Devi. All of us that were part of your incredible energy in your lifetime have been blessed. Sridevi #SrideviFinalJourney #sridevi

— Shekhar Kapur (@shekharkapur) February 28, 2018
It's an incredibly sad day today.
Rest in peace dear Srideviji..
You were, are, and will continue to be loved by us all ??
Love and strength to your family?? pic.twitter.com/mhqAm2VwMY

— Ileana D'Cruz (@Ileana_Official) February 28, 2018
Still in disbelief ? don't know how her immediate family must be dealing with this loss.. my heart goes out to those little girls and Boney saab.. #sridevi ji RIP ?

— Rohit Roy (@rohitroy500) February 28, 2018