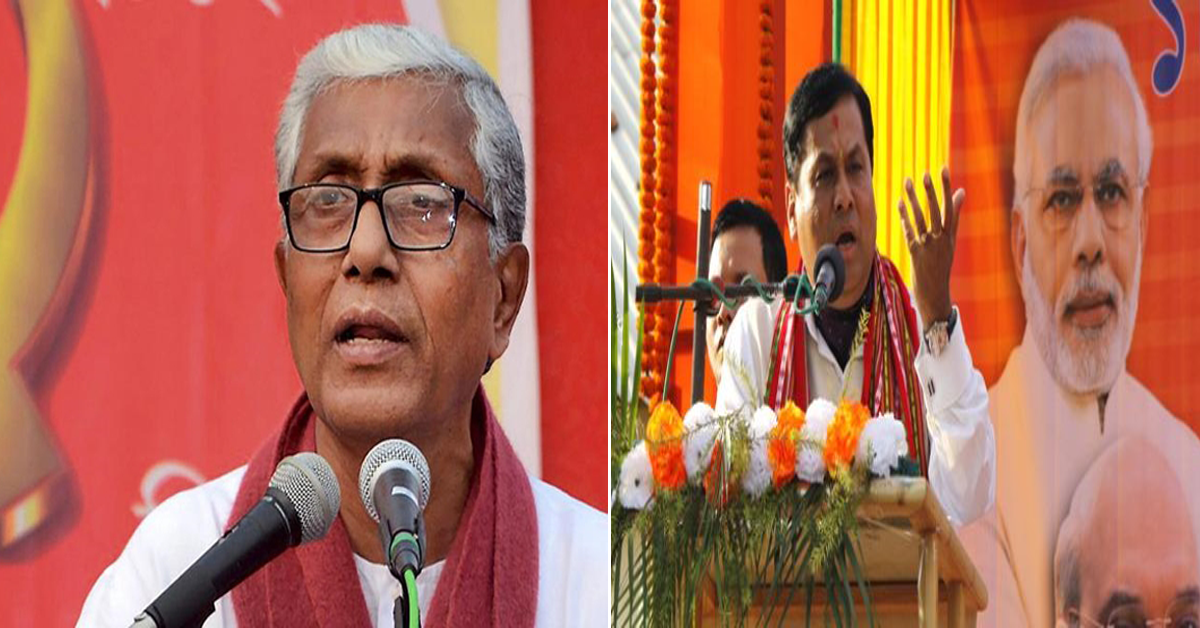 It seems that the Tripura election outcome is keeping the political parties and election analysts fingers crossed.
That's because the analysts till now have been divided over the outcome. The elctions were conducted for 59 seats out of 60 on February 18 and the results are pending for March 3.
NewsX has predicted victory for the BJP alliance, ending the 25-year run of the Left Front in the state.
The TV channel gave the BJP alliance 35-45 seats and said the Left Front will bag 14-23 seats while one seat will be won by others.
On the other hand, CVoterhas predicted a close fight between BJP and CPIM.
CPM and Left parties to win in 26-34 seats with 44.3 percent vote share.
It predicted that the BJP-IPFT alliance to win in 24-32 seats with a vote share of 42.8 percent and said the Congress might win in two seats with 7.2 percent vote share.
Also read: This latest Survey opposes Tripura Exit poll results
Kok Tripura, a cable TV channel among the tribals, which broadcasts programme in Kokbarak — the language of more than 10 lakh tribals in the state — predicted 'possible outcome' only in 20 Scheduled Tribe (ST) reserved seats of Tripura.
According to them, BJP-IPFT is to emerge victorious in 13-16 SC/ST reserved seats while CPIM will have to settle with only 4-6 seats.
DinRaat, a local cable TV channel on the other hand, predicted the Left Front to secure a minimum of 40 seats and maximum 49 seats and the BJP and IPFT alliance to win in 10-19 seats.
They also predeicted a massive victory for Left front in reserved seatrs by snatching 15 of the total.
Headlines Tripura – a local cable TV channel which broadcast the predictions of 'Peoples pulse', a Hyderabad-based agency — said the BJP-IPFT alliance could secure up to 54 percent votes this time. However, it did not predict the number of seats the parties will win.