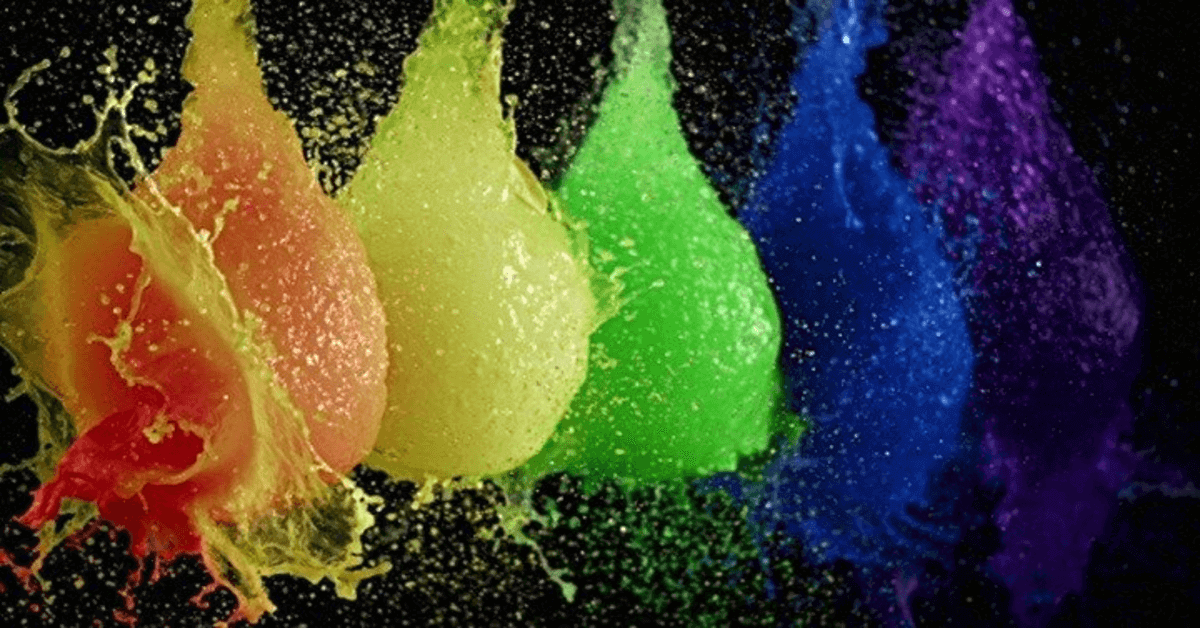 How's your Holi this year? For some (girls) it was not that great. No one would be- particularly the way the immature men (if they can be called that) behaved.
Students and teachers of Jesus and Mary College on Thursday protested outside Police Headquarters in New Delhi against an incident where semen-filled balloons were allegedly thrown at two women.
One of the victims, who was hit by semen filled balloons, narrated her ordeal to an Indian channel, and said, "I was in a bus when I was hit by a group of men from outside. I am not embarrassed but it was disgusting. It is horrible to see humanity so degraded. It is unacceptable and against my dignity.' Criticising the incident, the Delhi Police Chief Public Relations Officer (PRO) called the unruly behavior "unacceptable".
"Delhi has a robust arrangement to take care of the situation in the run-up to Holi. We take it very seriously. There is integrated checking going on, besides that, local and traffic police is attentive. If anyone throws balloons or create any kind of nuisance, an inquiry will take place. It is an obnoxious behavior," said Dependra Pathak Chief PRO.
READ ALSO: Urine filled balloon thrown at girl; Students demand strict action
The incident came to light on Wednesday when two girls, students of Lady Sri Ram College here, filed a complaint against the incident. "The balloons that were thrown at us had some kind of gooey material coming out of them. When we looked at the position from where the balloons were thrown, I saw a girl standing there…We need to change the mindset of people who say that throwing balloons at someone is merely a mark of celebrating Holi. It is very inappropriate," other victim told the news agency.
Yesterday, students of Delhi University's Lady Shree Ram College for Women alleged a series of balloon-flinging incidents. A BA history student of the college also alleged "semen-flinging" at the Old Double Storey area near Amar Colony. Five days ago, a student of the same college had alleged "semen-flinging" and narrated her experience on the social media.
Protesters raised slogans against the police and said little initiatives were taken by the Delhi Police to create awareness. "A lot of harassment happens on buses and we are shocked to find that as a run up to Holi, the proposed marshals in DTC buses are missing. No police teams have been interacting with women students. There is also no visible campaign by the Delhi Police to caution people against such behavior," said Maya John, the college professor.
Some of the other demands were prevention of unruly Holi processions, direction to DTC bus drivers to flag Holi celebrations inside buses, instruct residents associations and locals to actively discourage "hooliganism" and harassment of women. "There should be a ban on the sale of balloons and harmful chemical colors in Delhi-NCR prior to Holi," the memorandum said.
Students of LSR and other women students' collectives are also taking various campaigns and holding protests today to raise awareness about harassment of women.
READ ALSO: DU Students protest against throwing semen filled balloons at girls
Here's how Twitter reacted: 
No limits to perversion….sick! https://t.co/Zem2dlL6Jh via @htTweets

— Sharmistha Mukherjee (@Sharmistha_GK) February 28, 2018
'Semen filled balloon'!! Is it even possible? I mean…really!! https://t.co/KVV1DZHMhX

— Abhinav Prakash (@Abhina_Prakash) February 28, 2018
Shameful. Semen filled balloons chucked at women in university – two incidents in a matter of days – what happened to safe spaces? This is men feeling threatened by women who speak up – https://t.co/bO6jz0j9IZ #TimeIsNow pic.twitter.com/s014ZcbP6C

— Shaili Chopra (@shailichopra) March 1, 2018
Shocking incidents of balloons full of semen being thrown at girls being reported. Have issued Notice to SHO Amar Colony to give report on LSR incident by 11 am tomorrow. Also written to @CPDelhi to ensure adequate deployment of police force 2 secure safety of women on Holi. https://t.co/m1qIv3nxAo

— Swati Jai Hind (@SwatiJaiHind) March 1, 2018
This is shameful and disgusting. Are semen-filled balloons now an expression of "Hindu pride" during Holi? https://t.co/FvGmjqjxEt

— Sagarika Ghose (@sagarikaghose) March 1, 2018
Did not see that coming… https://t.co/1rscEmLcMq

— DoUHaveTheFever? (@sidin) March 1, 2018