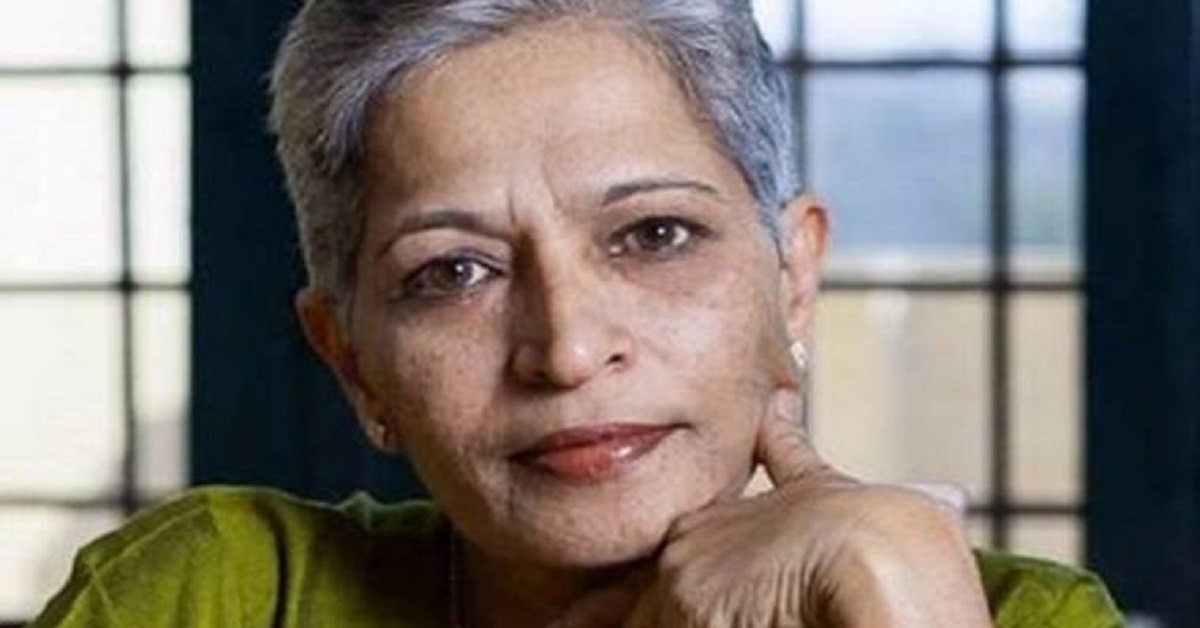 The Special Investigation Team has arrested a Hindu Yuva Sena activist on Sunday regarding the murder of Gauri Lankesh. The accused was identified as Naveen Kumar Sunday detained 37-year-old Naveen Kumar.
ALSO READ: Gauri Lankesh's killer will be caught and have clues: Karnataka HM
SIT Investigating Officer M.N. Anucheth said,"K.T. Naveen Kumar was taken into custody by a Special Investigation Team (SIT) of the Karnataka Police for questioning". It is learnt that Kumar belongs to Birur town in Chikkamagaluru district. According to sources, it was Kumar who provided shelter to the killers. The police also seized 2 pistols from Kumar.
Gauri Lankesh, a prominent Kannada tabloid letter, was the editor of "Lankesh Patrike". She was also a social activist who reacted strongly against all kinds of immoral activities and fascism. Gauri was shot dead outside her residence in Bengaluru by assailants who came by bike.