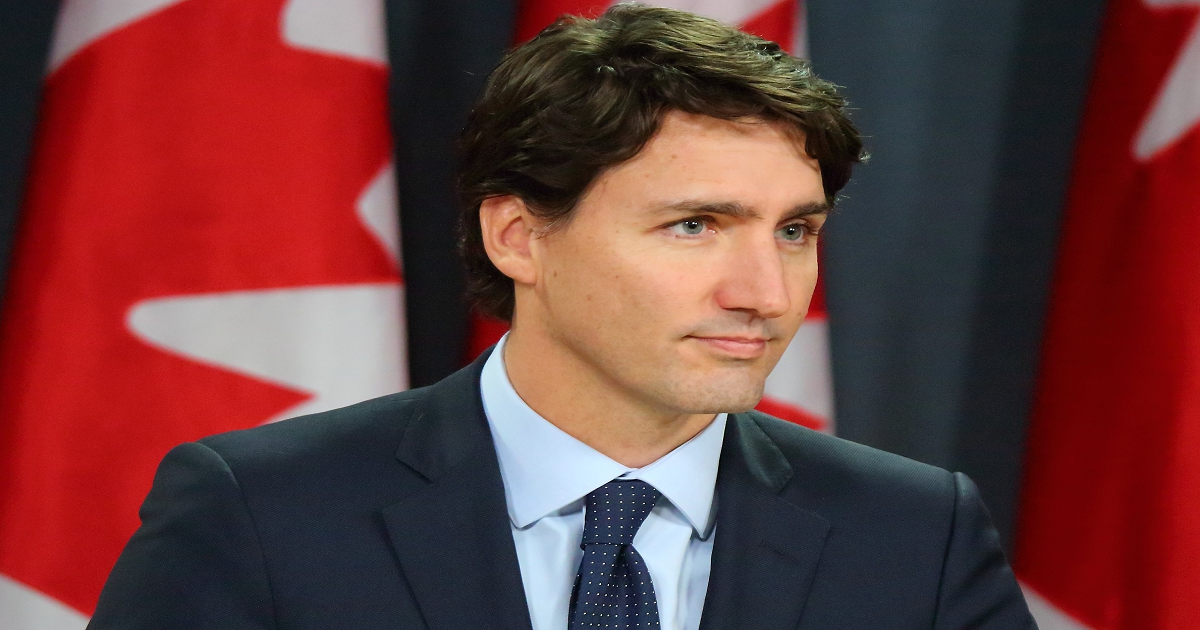 India map used at reception for Canadian PM omitted J&K
 
A map of India displayed at the Canadian High Commission dinner reception during Prime Minister Justin Trudeau's visit omitted Jammu and Kashmir.
Trudeau was on a week-long State visit to India from February 18 to 24.
Journalist Terry Glavin, in an opinion piece written for the Ottawa Citizen, a Canada-based English-language daily, branded Trudeau as someone who "came off like some sort of human wardrobe malfunction for almost his entire sojourn on the subcontinent."
According to the write-up, another blunder that went unnoticed was when the Canadian Prime Minister noted "in a speech in New Delhi that Canada had just celebrated its 100th birthday – off by 50 years."
Also Read : Why did PM Modi not hug Canadian PM Trudeau? Will he?
Trudeau's visit was marred by the reports of an invitation extended to a Khalistani terrorist Jaspal Atwal to dine with the former at a formal event hosted by Canadian High Commissioner to India Nadir Patel. The invite was later rescinded.
Trudeau also received backlash over his wife Sophie Trudeau's photo with the convicted pro-Khalistani terrorist.
Atwal was convicted of the attempted murder of Punjab minister Malkiat Singh Sidhu on Vancouver Island in 1986.
Canadian Member of Parliament (MP) Randeep S. Sarai, however, took responsibility for inviting Atwal to Trudeau's reception dinner in New Delhi.
According to Glavin, Trudeau continued "his India errors even after returning home" by supporting a senior government official who suggested factions within the Indian government were involved in sabotaging his visit to India last week.
During Trudeau's first question period since returning to Canada, opposition MPs grilled him over the invitation issued to Atwal.
Responding to a Conservative leader's question about the "allegations" made by a senior government security source, Trudeau said, "When one of our top diplomats and security officials says something to Canadians it's because they know it to be true," and added that it was the previous Conservative government that "torqued the public service every possible way they could."
The Ministry of External Affairs (MEA) on Wednesday said that the 'conspiracy theory' surrounding the invitation to Atwal at events hosted by the Canadian High Commission in Mumbai and New Delhi was baseless and unacceptable.