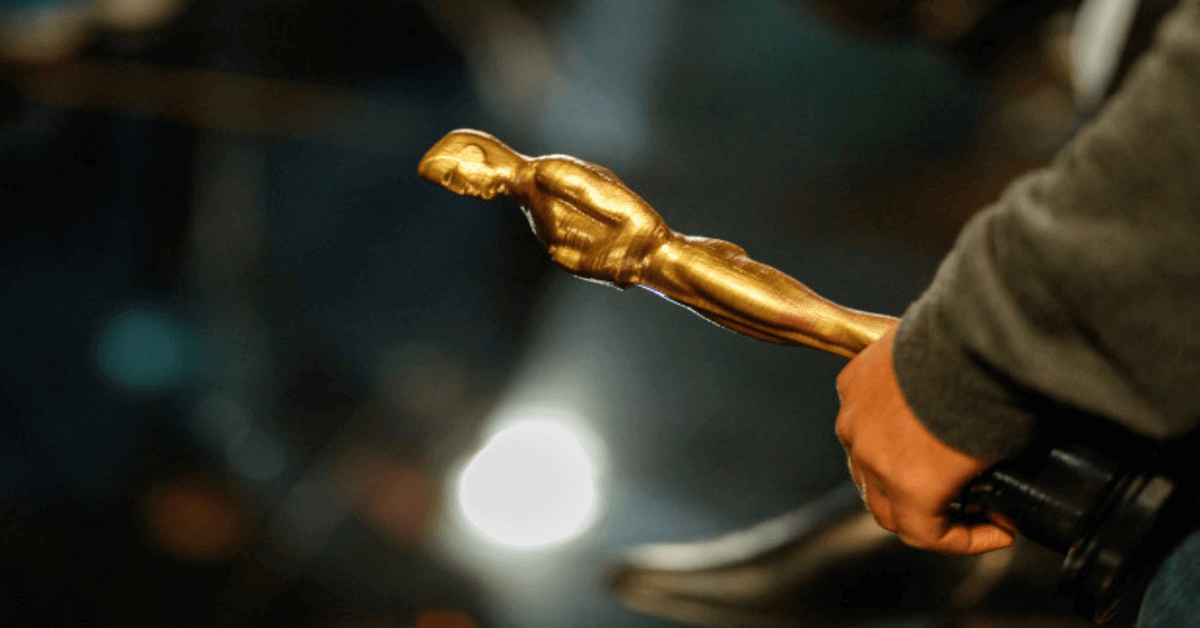 The red carpet has been rolled out and the stars have walked the walk. And the announcement of the Oscar winner has begun. 
Here are the LIVE UPDATES of the WINNERS.
And the curtain falls ending the night.
04:58 AM
Oh! And the costume designer Mark Bridges won that jet ski! He was last seen riding it off stage with Helen Mirren at the end of the eleventh hour of the ceremony
And the Jet Ski goes to… Mark Bridges, costume designer for Phantom Thread, whose speech lasted 36 seconds. #Oscars pic.twitter.com/ayVAx3nCjX

— The A.V. Club (@TheAVClub) March 5, 2018
04:49 AM
WINNER! Best picture – The Shape of Water
And the Oscar goes to…. The Shape of Water
Given that it had the most nominations tonight, it's hardly a shock but Three Billboards had won so many precursors that it was still up in the air.
Guillermo del Toro is back on stage and he's talking about his influences and he wants to dedicate it to every young film-maker around the world. It's a great speech, his second great speech of the night.
04:38 AM
WINNER! Best actress – Frances McDormand (Three Billboards Outside Ebbing, Missouri)
Jodie Foster and Jennifer Lawrence presenting the penultimate award of the night.
As with the other acting awards of the night, this one was a given. McDormand has managed a string of speeches about how much she seems to despise winning awards this season but this one was slightly different.
Meanwhile, the Oscar dias remembers late Bollywood actress Sridevi.
04:27 AM
WINNER! Best actor – Gary Oldman (Darkest Hour)
Jane Fonda and Helen Mirren up to present best actor and Fonda compares to stage to something seen in Barbarella.
And the award was present to Gary Oldman.
Now only 2 more awards left.
04:17 AM
WINNER! Best director – Guillermo del Toro (The Shape of Water)
Probably the strongest set of nominees in this category we've seen for a long time. Del Toro is a deserving winner for his gorgeous and grisly romance.
"I am an immigrant," he says, kicking off an emotive and eloquent speech. He's arguing for a lack of division in the US and thanking those around him for his success.
04:05 AM
WINNER! Best original song – Remember Me (Coco)
This was a tough old category which finally has a winner and it's the right choice! It might be the less cool option but for anyone who has seen the film, its hard to complain about this decision.
Coco now has two Oscars if you're counting.
04:02 AM
WINNER! Best original score – Alexandre Desplat (The Shape of Water)
While Jonny Greenwood's Phantom Thread score would have been the more unusual and interesting option, it's hard to get mad at Desplat. His score is an incredibly lovely element of an incredibly lovely film.
It's his second Oscar and the second award for del Toro's film tonight so far.
03:51 AM
WINNER! Best cinematography – Roger A. Deakins (Blade Runner 2049)
It's Roger Deakins' first Oscar! How has it taken this long?
Arguably the most talented cinematographer in the industry, it's fantastic to finally see him get the reward he so richly deserves. He's been nominated 13 times before and lost every time.
That's now two awards for Blade Runner 2049.
03:39 AM
WINNER! Best original screenplay – Jordan Peele (Get Out)
As deserved as this is, it was far from a given. Peele's satirical horror boasts one of the smartest scripts of the last 12 months but is still a genre film in many ways, something the Academy doesn't always reward.
"I stopped writing this movie about 20 times because I thought it was impossible," he says.
Could Get Out go on to win best picture? It's seeming more likely.
03:35 am
WINNER! Best adapted screenplay – James Ivory (Call Me by Your Name)
A record here, given that James Ivory is the only screenwriter to ever win an Oscar while wearing a shirt with the face of an actor in the film they have written. It's also Ivory's first Oscar after a handful of nominations, including for Remains of the Day.
At 89, he's the oldest winner ever of the award, which is the real record of course.
03:19 AM
WINNER! Best live action short film – The Silent Child
A film about a deaf child has been named the winner and the speech is also being signed which is refreshing to see on the Oscars stage.
Also, one of the winners is an actor from Hollyoaks! Plus Oscar winner Marlee Matlin has already shared her enthused reaction to the news:
03:15 AM
WINNER! Best documentary short subject – Heaven is a Traffic Jam on the 405
Tiffany Haddish is presenting with Maya Rudolph which is a rare funny duo and they are joking about how they are treated by white people. The Oscars needs to do what the Globes does so much: get comedians to present. Simple.
A moving account of an artist struggling with depression and anxiety has been named the winner.
02:59 AM
WINNER! Best film editing – Dunkirk
Another tech win here for Christopher Nolan's second world war epic. "This is the most awesome thing that can happen to me," says winner Lee Smith at the start of a charming speech.
Another speech where the music started to creep in at the end. How long will it overrun tonight? Who will win that jet-ski?
02:56 AM
WINNER! Best visual effects – Blade Runner: 2049
For those peeved at both the box office and the lack of bigger nominations for the ambitious fan favoite sequel, here's something of a reward.
Plus it's the first speech cut short by music tonight. There are still 12 awards.
02:43 PM
WINNER! Best animated feature – Coco
Absolutely no one is surprised by this one, given what a weak year it was for animation and also given the fact that Coco is Pixar's best film for years.
There's a nice speech about inclusion and diversity and it's refreshing to see two of the winners pay tribute to their same-sex partners. Director Lee Unkrich also paid tribute to the people of Mexico. "With Coco we tried to take a step forward," he said. "Representation matters."
02:40 AM
WINNER! Best animated short – Dear Basketball
Kobe Bryant's animation about basketball has been named the winner, a slight surprise given the negative publicity that surrounded the nomination. Bryant was accused of sexual assault in 2003. The case was dropped when his accuser refused to testify and was settled out of court.
Interesting choice this year.
READ ALSO: Oscar kicks off today without the usual glam and lights
02:31 AM
WINNER! Best supporting actress – Allison Janney (I, Tonya)
Not a surprise here given how many awards she has already won for her role as Tonya Harding's abusive mother, but it's a tad disappointing given how excellent Laurie Metcalf and Lesley Manville were in their nominated performances.
Still, like Rockwell, Janney is a performer who has been working for so long and her career before this performance was worthy of recognition. "I did it all by myself," she jokes as she gets on stage. It's a heartfelt speech
02:26 AM
WINNER! Best foreign language film – A Fantastic Woman
This was a tightly contested category but the Chilean drama A Fantastic Woman was the deserving winner and it's unusual for a film with a trans actor in the lead to gain any form of Oscar recognition.
Director Sebastián Lelio gave a short speech thanking those around him and it's yet another high point on a resume that already has quite a few.
02:12 AM
WINNER! Best production design – The Shape of Water
And phew, The Shape of Water isn't going to go home empty-handed tonight as the most-nominated film sometimes does. Given how ravishing the film looked, this feels like a smart choice.
02:03 AM
WINNER! Best sound mixing – Dunkirk
And another! Damn, they really liked that sound.
There's a theory that Dunkirk could win the best picture due to it being the second or third favorite for many voters.
With many changes this year, who knows.
02:01 AM
WINNER! Best sound editing – Dunkirk
Richard King and Alex Gibson winning the Oscars for their impressive technical achievement, working yet again with Christopher Nolan.
It feels like Dunkirk's best chances tonight will be in the tech categories and if nothing else, it's a technically impressive drama. It might also continue to steal a number of these awards from The Shape of Water.
01:43 AM
WINNER! Best documentary feature – Icarus
Presented by Greta Gerwig and Laura Dern who should be mother and daughter in an upcoming film from Noah Baumbach already, many thought this would go to Agnes Varda's Faces Places but instead, it's gone to the superb Netflix documentary Icarus about doping in Russia. It's a timely, fascinating film and a deserving winner.
It's dedicated to the whistleblower who is still in hiding after taking part in the film. Given the film's understandably negative view of corruption in Russia, it might not be a favorite with our Putin-loving president.
READ ALSO: Oscars 2018: Here's the full list of nominations
01:34 AM
WINNER! Best costume design – Mark Bridges (Phantom Thread)
A much-deserved win here for three-time nominee Mark Bridges who designed the incredible dresses in Paul Thomas Anderson's pitch black romantic comedy.
It's also a very short speech which suggests that Mr. Bridges wants himself that jet-ski.
Could Phantom Thread go on to win more tonight? 
01:28 AM
WINNER! Best makeup and hairstyling – Darkest Hour
This year Darkest Hour deservedly wins for the incredible prosthetic work required to turn Gary Oldman into Winston Churchill.
01:20 AM
WINNER! Best supporting actor: Sam Rockwell (Three Billboards Outside Ebbing, Missouri)
So it's the first award of the night and it looks like each major category is getting a montage of previous winners which feels like it's going to add more time to an overlong ceremony but sure, okay!
No big surprise here since Rockwell had won every precursor up until tonight. Most critics wanted to see Dafoe win but there's something deserving about the work Rockwell has done in the industry, even if this might not be his finest role.
"Run that clock Jimmy, I want to get that ski jet or whatever that was," he jokes. He has a pre-written story about his youth and his love of movies which gets major laughs. He also thanks everyone who has ever looked at a billboard. It's a charming speech, his best on the awards circuit so far.
Could this be the first of many awards tonight for Three Billboards?
01:11 AM
And so it begins
And the function began with the host Jimmy Kimmel.
Kimmel's a slick host though and he's immediately launched into the envelope drama from last year. He's telling his story "for the first time" and ensuring us that it will not happen again.
"Oscar is 90 years old this year which means he's probably at home watching Fox News," he jokes before praising the statuette's lack of a penis.
He's gone on to talk about Harvey Weinstein being expelled from the Academy (applause) and is now talking about the importance of setting an example about how Hollywood needs to crack down on sexual harassment.
Kimmel has also confirmed that advocates from various causes will speak throughout the night which should make for an interesting ceremony and will piss off the right which is always fun to watch.
The emphasis is definitely on the Academy as a cause for change, talking about this year's diverse set of nominees.
Kimmel has asked the winners to keep their speeches short and whoever gives the shortest speech will win a jet-ski! It's not a joke, he has a stopwatch!
…hey girl hey!!!!? #Oscars pic.twitter.com/9VtTDPqvU7

— Cosmopolitan (@Cosmopolitan) March 5, 2018