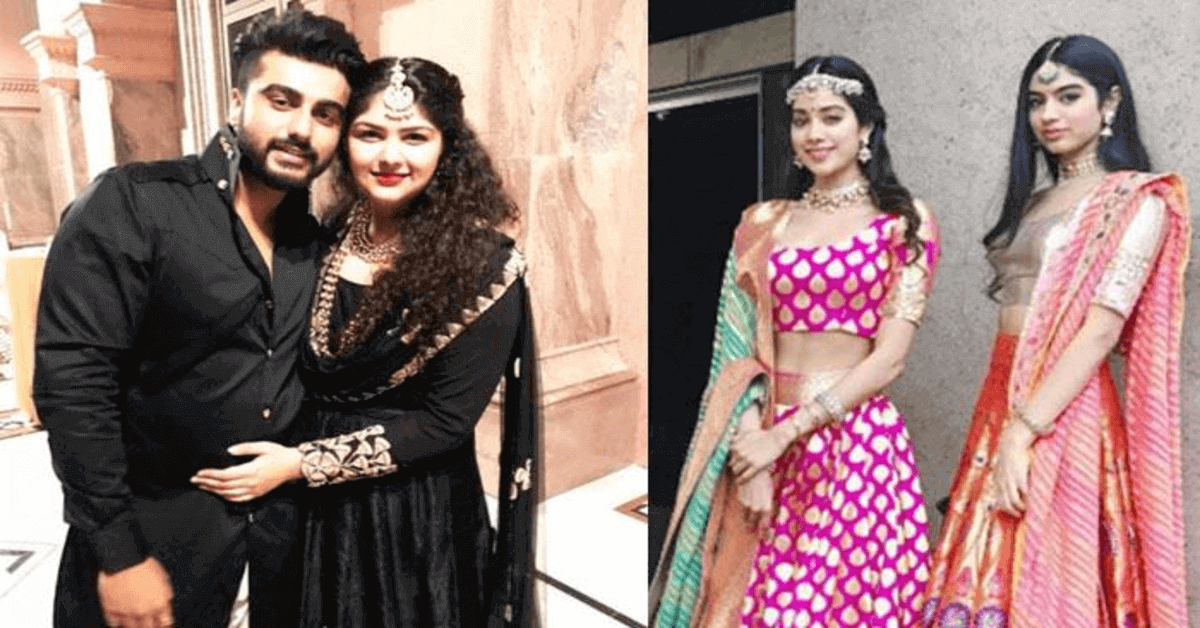 With Sridevi's sudden demise, it has been a difficult time for Bonny Kapoor and his daughters-Jhanvi and Khushi.
But through the whole ordeal, Arjun Kapoor and his sister Anshula were rocks to the family.
And Arjun Kapoor's new decision will strengthen their relationship more.
READ ALSO: After a long time, Parineeti Chopra along with Arjun Kapoor
If the news reports are to be believed, Arjun Kapoor is to move into his father's home with his step-sisters.
According to a source, So far, Arjun and his sister Anshula Kapoor have led pretty much independent lives, away from their father's family. But now Arjun feels his father and his half-sisters – Janhvi and Khushi – need him. He has begun to feel as protective towards his half-sisters as he does towards his own sister Anshula."
Arjun was one of the first to rush to his sisters, Janhvi and Khushi's side when news broke that Sridevi had breathed her last. He also flew to Dubai to be with his father, Boney Kapoor, and help him with the formalities of bringing Sridevi's mortal remains back to the country.
READ ALSO: Jhanvi Kapoor celebrated birthday with Kapoor family(Pics and Video)
Arjun had earlier said that he had no relationship with his half-sisters, Janhvi and Khushi. "We don't really meet and spend time together, so it doesn't really exist," he had said. However, all has been forgotten in light of the tragedy.
It is not just Arjun, but his sister Anshula who has shown her support to her sisters.
READ ALSO: Big sister to the rescue; Anushla Kapoor defends Jhanvi and Khushi
Anshula not only lashed out at a troll for saying nasty things about her sisters, she also hosted an intimate birthday dinner for Janhvi on Tuesday.
In fact, in his note remembering his beloved wife, Boney had mentioned, "I am blessed to have the support and love of Arjun and Anshula, who have been such pillars of strength for myself, Khushi and Janhvi."