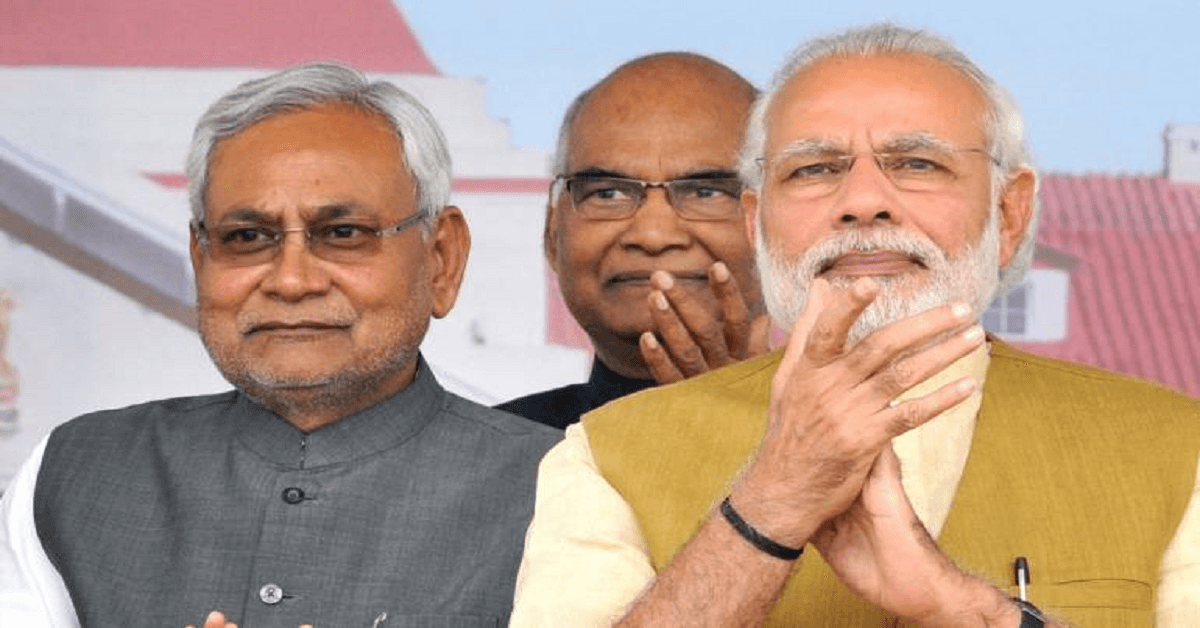 Following the break up with the Grand Alliance and joining NDA, Chief Minister of Bihar Nitish Kumar will face his first electoral test in the state as bypolls for Araria Lok Sabha and Bhabua and Jehanabad assembly seats slated for Sunday.
Nitish Kumar's Janta Dal-United will be contesting from Jehanabad assembly seat while Araria and Bhabua will be contested by their ally BJP.
Initially, Nitish Kumar was reluctant to take part in the election but gave into the constant pressure of BJP.
This election is going to be a prestigious issue for BJP led NDA and Congress-led UPA.
Rashtriya Janata Dalk which is the major part of UPA has given has given Bhabua assembly seat to Congress, while it has put up candidates for the other two seats.Kumar's decision to walk out of the GA over corruption issues has reportedly not gone down well with Muslims and few backward communities, who voted for the alliance in the 2015 assembly polls.
It is the first election since the breaking up of the alliance and that also increases its importance.
A win in all the three seats will be perceived as an approval of the voters to his decision of joining hands with the BJP, dumping the GA, and will also cement his position as the undisputed leader of the NDA in the state.
Also read: Prime Minister Modi thanks people of Tripura during BJP's swearing-in ceremony
"Victory will definitely be an approval from the voters to his decision of rejoining the BJP-led NDA," said a JD (U) leader.
The Araria seat is currently with RJD.Araria has six Assembly segments. Raniganj, Forbesganj, and Sikti are represented by BJP in the assembly. The Congress holds the Araria assembly seat and the RJD represents Narpatganj and Jokihat.
For RJD it is also very important whose leader Lalu Prasad Yadav is currently serving a jail term for Fodder Scam.
IF BJP-JDU alliance is able to win all the three seats then it will be a huge setback for the UPA which is going through defeat after defeat in many states.