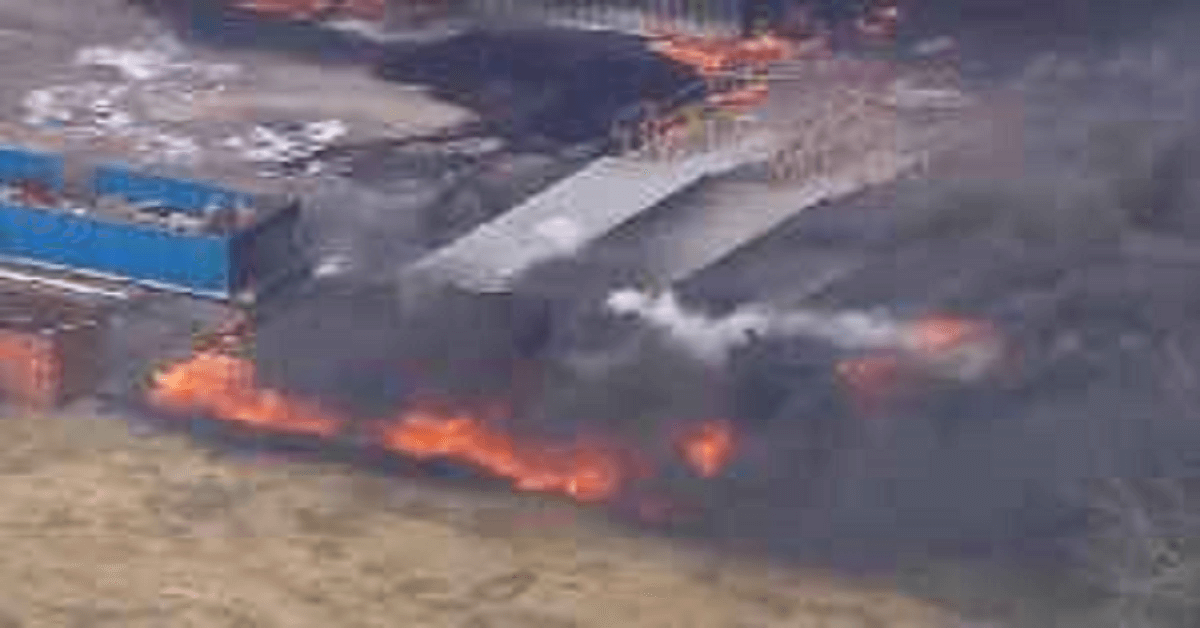 Five Asian men were injured after an LPG cylinder exploded in a gas bottling plant in Al Jurf industrial area of Ajman. One of the persons sustained critical injuries and was transferred to Sheikh Khalifah Hospital. 
Captain Ali Hassan Al-Marzouqi, the duty officer, said that the operations room received information around 3:20 pm on Friday about a gas cylinder blast in the industrial area. Teams of Ajman Civil Defence swung into action and reached the site, with an ambulance.
According to Ajman Civil Defence official account on Instagram, one of the workers put a sticker on the cylinder's muzzle using heat, which led to the blast, and a fire spread to seven other cylinders.
Also Read: Major raid in Ajman: Over 38,000 counterfeit products seized
Al-Marzouqi said that four of the injured persons were treated at the site. He added that the Civil Defence teams controlled the fire quickly. The area was handed over to the authorities for necessary procedures.