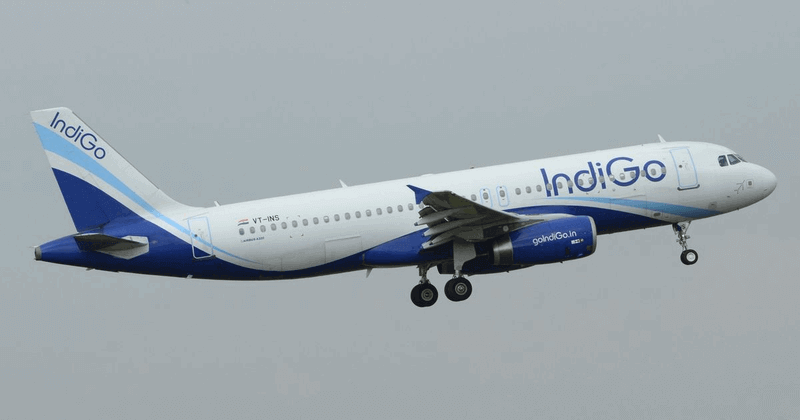 IndiGo and GoAir airlines are once again in trouble and have left nearly 200 passengers fuming at the airport.
Budget carriers IndiGo and GoAir canceled as many as 65 flights today after the country's aviation regulator Directorate General of Civil Aviation (DGCA) grounded 11 of their A320Neo planes with faulty Pratt & Whitney engines, causing severe inconvenience to hundreds of flyers.
While IndiGo has canceled flights from 18 cities that include 17 flights from Delhi and 3 from Mumbai, GoAir has canceled flights from 8 cities across the country but not canceled any flight between Delhi and Mumbai. 
IndiGo has said that they have canceled flights on routes, where they have multiple flights, where they can adjust passengers on to other flights. 
READ ALSO: Aircraft ladder of Indigo rammed into Airport terminal building
"While we understand that this may cause inconvenience to some of our passengers, given that we have multiple flights to the same destination, we are proactively re-accommodating all our affected passengers on other flights," IndiGo said in a statement. 
All affected passengers have been given the option to either choose another flight at no additional cost or cancel their booking and get a full refund without any cancellation charges, the statement added. 
GoAir said that they are working around the clock to alleviate the inconvenience caused to our valued customers. 
READ ALSO: IndiGo passenger bus catches fire at Airport – Watch video
"Flight schedules are being altered to accommodate those affected. Alternate arrangements are made or offered to minimize impact and inconvenience; in cases where appropriate, free cancellation and re-booking options have been made available," the airline said in a statement. 
The DGCA on Monday ordered immediate grounding of 11 aircraft operated by IndiGo and GoAir due to safety issues with new series of P&W 1100 engines. 
Yesterday, hundreds of passengers were stranded across the country as dozens of flights were canceled by IndiGo and GoAir due to the grounding of the 11 A320 Neo planes of the two carriers. IndiGo carries about 40% of domestic flyers, while GoAir has a market share of around 10%.