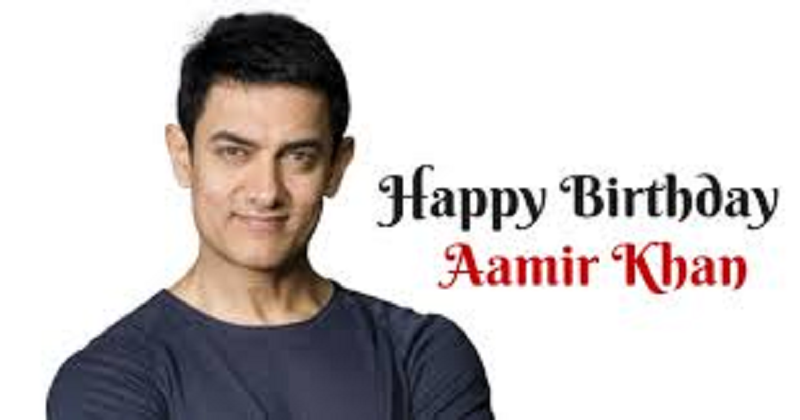 Happy Birthday Amir Khan..!!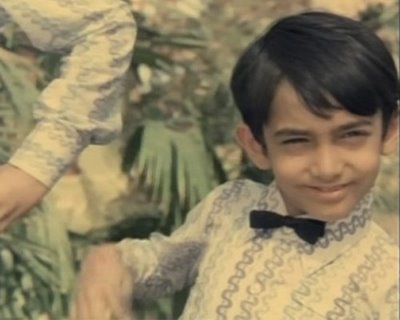 Aamir Khan, who turns 53 today, has more to his personality than just being Bollywood's "Mr. Perfectionist"
Here are some fun facts about the superstar, you didn't know about.
He has fixed birthday celebrations and so are his birthday resolutions, but he ends up breaking them every time.
His birthday is all about a family get together where he cuts a cake and they have dinner together. According to brother Faisal Khan, Aamir decides to quit smoking every year as his birthday resolution but due to the anxiety around the release of his films he invariably ends up giving into it.
Aamir was crazy about balloons as a child.
His entire house, furniture and fans used to be decorated with balloons and ribbons during his birthday. All his friends from the neighbourhood used to gather for the party. It's not a secret that he is an extremely private person but not many know that he loves flying kites with his family.
Aamir is very interested in cooking and doesn't believe in fussing over it. His favorite dish is seekh kabab cooked by his mother.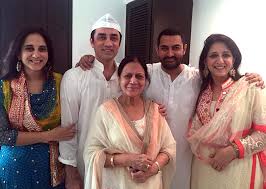 He is a foodie, and Mughlai cuisine is his favourite. He can gorge on everything, from biryani badshahi to shahi rogan josh. He also loves souffle and egg-white masala omelette. Many of his family members gift him special delicacies on his birthday instead of material gifts. Aamir wishes to learn all of his mother's recipes too someday. Well, considering he is Mr Perfect, he'll make a perfect cook too!
Aamir is an incorrigible prankster. He loves to bully his co-stars, siblings, kids, nephews, and nieces.
Juhi Chawla can be called his biggest victim till date. Due to the unlimited pranks he played on her, Juhi stopped talking to him altogether and broke the silence only after five-six years! Aamir's wife Kiran Rao says their family get-togethers and chat groups are complete laugh-a-thons. All thanks to him!
Aamir is not very fond of showering and hates to take a bath.
During his Ghulam days, he got an excuse to not shower for some days to get into his character of a tapori!. Until or unless Aamir has to leave home for work, he prefers to keep away from the shower while on a holiday. Well, Kiran herself revealed all this on Koffee With Karan.
The actor was approached by Madame Tussauds wax museum to build his wax statue which he declined.
The museum that boasts of almost all the top Bollywood actors under one roof, does not have a statue of Aamir till now. Reason? The PK actor had turned down the offer saying:
"It's not important to me… people will see my films if they want to. Also, I cannot deal with so many things, I have bandwidth only for that much."
He is a sucker for old classics and his favorite Bollywood actor is Govinda.
Aamir has seen Govinda's comedy film Sandwich several times. Legendary actresses Waheeda Rehman and Geeta Bali fall in his favourites list too. He likes Leonardo DiCaprio and Daniel Day-Lewis from the West.
Aamir became a spokesperson for Invitro Fertilisation when he and Kiran had a baby through IVF.
Doctors were happy when Aamir talked openly about it helping people to consider the advice. Even Bollywood came out in full support to him.
"When an icon like Aamir opts for surrogacy and talks about such a medical procedure openly, it helps remove taboos associated with it." – Mahesh Bhatt, Filmmaker
"Thanks to Aamir, couples will be able to discuss such things more openly now." – Raveena Tandon, Actress
Aamir is a doting father who loves to put his son Azad to bed, whenever he is at home.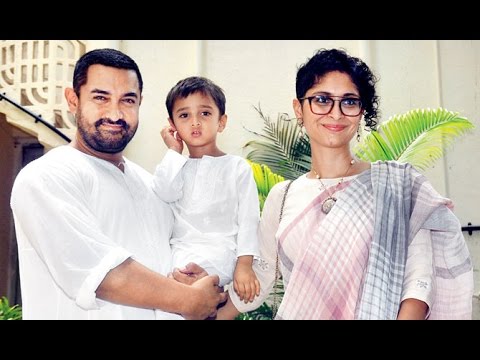 He even reads for Azad, who has now become hooked to the Magic Faraway Tree series and Tintin's Adventures during bedtime story sessions.
The actor loves playing board games. He is obsessed with his favourite game — Settlers Of Catan. He even started a 'Catan tournament' for his entire family. The annual "event" is no less competitive!
No points for guessing, how possessive he is of his family.
He is very close to his first born kids Junaid and Ira too and manages to be there whenever anyone needs him.The actor has been very active in sports during his growing years and was also the state tennis champion from Maharashtra.
aamir khan
He learnt chess from his grandmother at the age of 6 and has played the game with several Bollywood celebrities on sets including Shammi Kapoor and Paresh Rawal. He calls Katrina Kaif a good player too. He even took to some brilliant tennis shots at a gymkhana when he graced the final match of All-India Women's Open Tennis Tournament in 2014.
Aamir's list of fans is global. It also includes international superstar Jackie Chan.
Aamir loves to meet his fans. Remember how he paid a visit to Nihal Bitla suffering from Progeria? Even Jackie Chan had become his overnight fan after watching 3 Idiots. Clearly, there is no dearth of self-confessed Aamir fans!
Aamir shot the video for Akshay-Twinkle's wedding!
He is close friends with many actors from the industry. He was apparently the friendly videographer when his good friend Twinkle Khanna tied the knot with Akshay Kumar in a low key wedding ceremony in 2001. He was one of the few guests from the industry and he managed to capture every moment at the ceremony.
If you thought he only cried during Katti Batti, well he also had tears rolling while watching Margarita With A Straw.
Proof that he is quite an emotional person.
Aamir hails from the family of freedom fighters.
His great grand uncle Abul Kalam Azad, popularly known as Maulana Azad, led the Khilafat Movement and was an ardent supporter of Mahatma Gandhi. He has also named his younger son as Azad Rao Khan after him.
The star has said no to several scripts which turned out to be historical hits.
From Shah Rukh Khan's Darr and Swades to Salman Khan's Hum Aapke Hain Koun, Aamir was the first choice for these films which turned out to be blockbusters.
Aamir and Raj Zutshi doubled up as the public workers for Qayamat Se Qayamat Tak.
The two went around the city and pasted the film's posters on buses and autos as the film was being made with a small budget. Aamir himself told people that he is the hero of the film.
Aamir was not always against the award shows, but his point of view changed in 1990 when he lost the Best Actor award to Sunny Deol in Ghayal.
Aamir was nominated for Dil. Till now, he has been nominated 17 times for the Filmfare Award. Though he has no reservation against the Oscar Awards.
He is an official UNICEF ambassador against malnutrition and has shot over 40 short films. His social activist side is as much a part of his life, as acting.
His social work started long before Satyamev Jayate, while being a part of the "Narmada Bachao Andolan" for years.
When he appeared on the TIME cover in 2012, the title read "Khan's Quest: He's breaking the Bollywood mould by speaking out against India's social ills. Can an actor change a nation?"
Aamir is one star who calls a spade, a spade! And we love him for that.
The actor has indeed highlighted social issues, which have for long remained untouched by policymakers either due to negligence or due to the sensitivity around it. But all credit to Aamir, he did make us contemplate so many things in real life. Definitely keeping aside the 400 crores his films make at the box office! He is one gem of a person
Also Read: Queen' Fame Saniya turns emotional on Facebook Abusive Comments