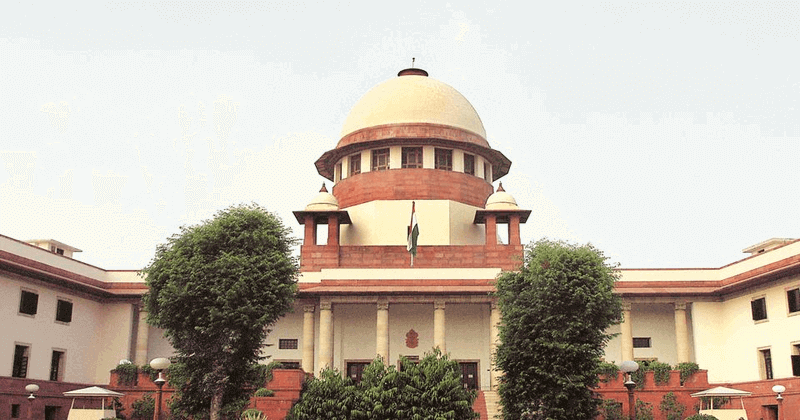 Freedom of speech & expression- an Indian constitutional right. But this right is not a license to do and say whatever you want on social media platforms.
 Chief Justice of India Dipak Misra on Thursday rapped the news media during a hearing in the apex Supreme Court (SC) on a defamation case against Delhi-based news portal The Wire.
Bharatiya Janata Party (BJP) president Amit Shah's son Jay Shah had filed a civil defamation suit of Rs100 crore against the website over an article against him.
"We respect freedom of the Press but it has to act responsibly. Electronic media particularly can't think they become Popes overnight," Justice Misra said.
He clarified the comment was not against any specific news organization.
READ ALSO: New directive from Supreme Court about practice of foreign lawyers and firms in India
"Many in electronic media think they can write anything. Whatever suits your imagination, can you write anything and get away? Can some people sit on the pulpit and write anything? Is that journalism?" he added.
He added that while he was all for the freedom of the press, "how can anyone start speaking anything about anyone? There are limits. How can you comment whatever you like about anyone?"
The apex court cautioned the media against "jumping the gun."
"The Press should be more responsible before publishing its stories. I have told many times about Freedom of Speech and Expression. We are not going to gag the media. The question of gagging the media does not arise. But the Press should be more responsible," the Chief Justice said.
The court put on hold the defamation case until April 12.
In its article "The Golden Touch of Jay Amit Shah", The Wire had alleged that Shah's company's turnover grew sharply after BJP came to power in 2014.
READ ALSO: This is what Supreme Court says about the linking of Aadhaar with various services and its deadline
The suit was filed on October 9 last year against the author of the article Rohini Singh, founding editors Siddharth Varadarajan, Siddharth Bhatia and M K Venu, managing editor Monobina Gupta, public editor Pamela Philipose and the Foundation for Independent Journalism.
In January, Gujarat High Court (HC) had rejected the petition by the Wire asking that the defamation case filed by Shah for its report accusing him of corruption be canceled.
"Based on initial impression, there is a case against the website's reporter and editors. The most disturbing part of the article which can be prima facie termed as defamatory is linking the rise in Jay's firm's turnover with the election of Narendra Modi as Prime Minister," the HC said.
Meanwhile, The Wire stuck to its report. While the website's editor was unavailable for comment, senior advocate Kapil Sibal said: "the report was based on documentary evidence, therefore, the website cannot be tried for criminal defamation."