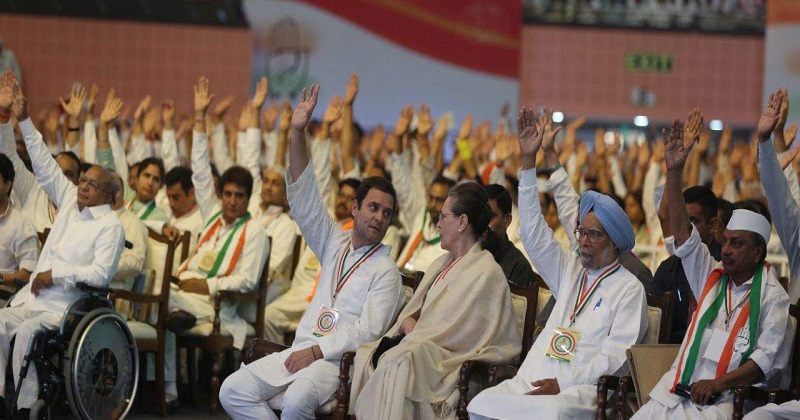 The Congress party has urged the Election Commission to bring back the old practice of paper ballot in the upcoming elections during its Congress Plenary Session that started today. The opposition party also alleged that the electronic voting machines(EVMs) are being misused in order to manipulate the result contrary to a popular verdict.
According to the Congress, EVMs have been constant subjects to tampering and in order to make the system of voting foolproof, the ballot paper system of voting must be reintroduced. The party also pointed out that the ballot paper system is still very much in use in other major democracies.
ALSO READ: This is what Rahul Gandhi has to say about Congress' role in the nation's future
While making a resolution in this regard during the plenary session, the party also attacked the BJP's move of simultaneous elections saying that it is "misplaced" and is "incompatible with the Constitution as also impractical".