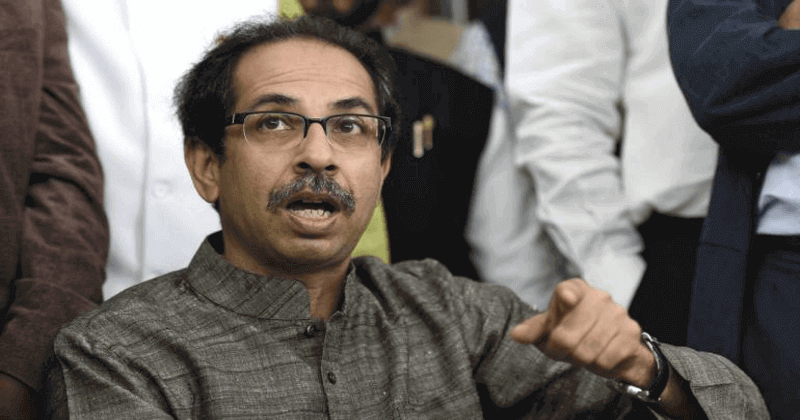 Yesterday, the 16th of March 2018 saw the withdrawal of Telugu Desam Party (TDP)'s with that of the BJP led NDA, and have submitted a 'no-trust' motion at the Lok Sabha.
7 parties have backed the TDP's no-confidence motion, while Shiv Sena's answer still remains suspense.
Keen to stave off embarrassment over the no-trust motions in Parliament, Maharashtra Chief Minister Devendra Fadnavis held a closed-door meeting with Shiv Sena leader and union minister Anant Geete on Friday.
READ ALSO: After TDP pulls out of Union Cabinet, Shiv Sena gives a serious warning to BJP
Fadnavis bent backward to reach out to the Sena after TDP pulled out of NDA. However, Sena has decided to play its cards close to its chest. It will keep the BJP on tenterhooks and, at the last moment, either abstain or oppose the motion. But in all probability, it will not support the move. Sources said Sena can blow hot and cold but it cannot afford to walk out of NDA as it is dependent on BJP support in the BMC and other Municipal Corporations.
It is understood that TDP chief Chandrababu Naidu is in touch with Shiv Sena chief Uddhav Thackeray and has sought his support for the motion against BJP. The Shiv Sena has 18 Lok Sabha members. The party declared recently that it will contest the 2019 general election and the Maharashtra Assembly elections on its own and not in alliance with BJP. The Sena had never really reconciled to playing second fiddle to BJP since the 2014 election. It was also miffed for having been deprived of plum portfolios when it joined the state government. The heartburn had manifested in constant sniping at BJP through its party mouthpiece Saamna. In fact, in an article in the Saamna on Thursday, the Shiv Sena predicted a steep drop in BJP's seats in the 2019 national election, based on results of by-elections earlier this week in which the party lost two key parliament seats in Uttar Pradesh.
READ ALSO: TDP & NDA divorced: how many will support 'no-confidence' motion?
However, despite the belligerence, the Sena has stopped short of pulling out of the NDA. A pragmatic party, it realizes that the no-trust motion against the BJP will fall through; it will, therefore, decide not to support a motion which can at best embarrass the government. The Sena will instead bide its time and opt out of NDA at a time of its choosing on a plank which will touch a chord with Maharashtrians. Andhra's special status is not such an issue.