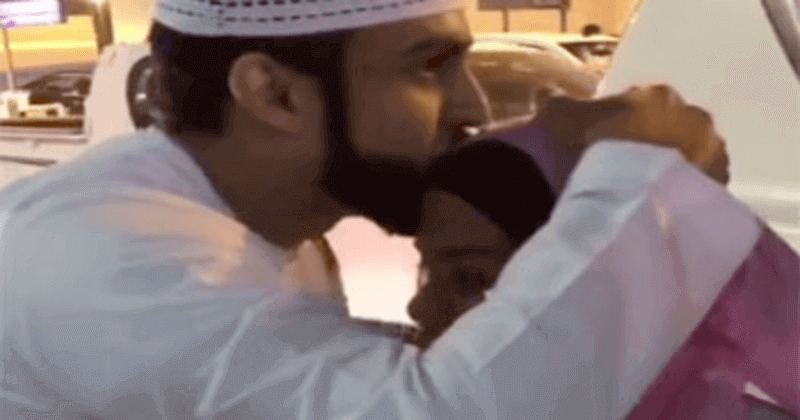 Has someone close to you lost their partner? How did you console them and give them the support they needed?
Was it like what this young Emirati did?
This young Emirati man's heartwarming gesture for his nanny is touching. The video uploaded on the social platform is winning him hearts.
When an Emirati man was told that his nanny's husband had passed away and she was not aware of it, he didn't know how to divulge and share the tragic news with the Sri Lankan woman. He was afraid that she would feel devastated on hearing it.
So, he quietly arranged her air tickets telling her that her husband had fallen sick and she should go back to her country, according to reports on social media.
READ ALSO: UAE based employer winning hearts for what they did to their house maid
In the viral video, the young Emirati can be seen bidding her a warm send-off, the man ensured that the nanny, Sally, felt relaxed and content as she left.
The concerned woman can be seen inquiring about her husband's health, but the man consoles her by kissing her forehead and telling her that God's will is supreme.
Sally lived them for 36 years and took care of the Emirati and his brothers as her own children (she didn't have kids of her own).
Recounting a childhood memory, he reminisces about the time when she used to secretly give him and his siblings' money to cheer them up when they were small.
It cannot be confirmed when the video was recorded, but since being posted a day back, it had garnered nearly 230,000 views.
If Sally wishes to, the Emirati and his family would welcome her with open arms as a family member and not as a domestic help.
The invitation is merely a way to acknowledge the love she has showered on us, he pointed out.