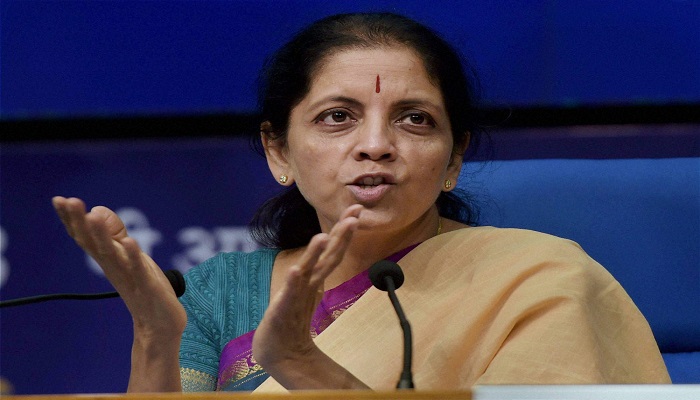 Defence Minister Nirmala Sitharaman on Sunday lashed out at the Congress following its demand to replace the Electronic Voting Machines (EVMs) with the ballot paper in the upcoming elections. She said that the Congress is raising such demands because it doesn't believe in transparency.
She said, "Congress is even questioning the EVMs at this time. They want the ballot paper system. At a time when technology is making it simpler and more transparent, here is a party that is against it because they don't believe in transparency."
She also attacked the opposition party for terming BJP president Amit Shah as a murder accused. "Astonishing that Congress President chooses to name BJP President Amit Shah & says he is murder accused. He has been cleared by a Court. This is a fake & false motivated campaign by someone who is out on bail on criminal conspiracy of fraud in National Herald case," the defence minister said.
ALSO READ: This is what Rahul Gandhi speaks on 2nd day of the Plenary session of the Congress party
BJP's Union Minister Ravi Shankar Prasad also launched an attack against the Congress chief over his attack against the Prime Minister Narendra Modi. "Rahul Gandhi's rant was shameful. The way he spoke of the judiciary was irresponsible," Prasad said.
Earlier, Rahul Gandhi took a dig at the Modi government during the Congress Plenary Session that concluded today evening. Gandhi said, "India expects much more from Congress. India will never let us lie, never let us hate, it will punish us if we do nothing. BJP is the voice of an organisation, Congress is the voice of a nation."