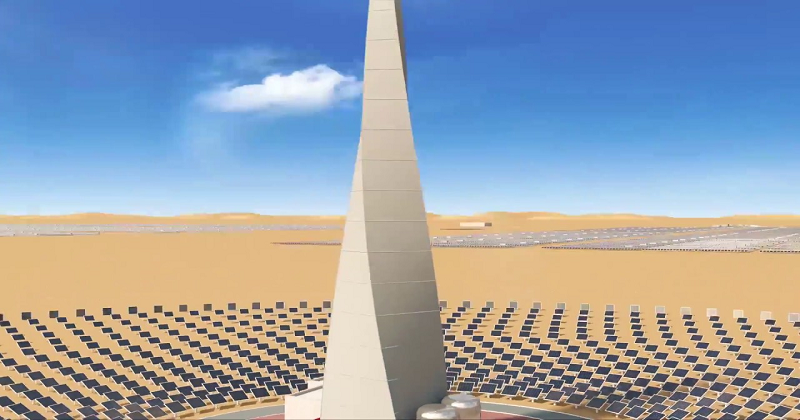 Dubai to get World's largest single-site solar energy project
His Highness Sheikh Mohammed bin Rashid Al Maktoum, Vice President and Prime Minister of UAE and Ruler of Dubai, gave the green light on Monday to start the world's largest investment in Concentrated Solar Power (CSP) project that will provide clean energy to 270,000 homes.
The fourth phase of 700MW Mohammed Bin Rashid Solar Park will officially commence to meet the park's target of a planned total production capacity of 1,000MW by 2020 and 5,000MW by 2030. This will make it the largest single-site solar energy project in the world.
The fourth phase will help reduce about 1.4 million tonnes of carbon emissions annually and also include the world's tallest solar tower measuring 260 meters.
Also Read : A teacher wins $ 1million Global Teacher Prize, which she receives from Sheikh Mohammed in Dubai
The Dh14 billion phase will also have the largest thermal storage capacity.
Saeed Mohammed Al Tayer, Managing Director and CEO of DEWA, said the project is part of Dubai's efforts to redirect the economy into a fuel independent one.
Mohammed bin Rashid Solar Park will reduce over 6.5 million tonnes of carbon dioxide emissions annually and power 800,000 homes by 2030. The solar park is a total investment of Dh50 billion.
The project serves as part of the Clean Energy Strategy. Dubai is looking to have 7 per cent of its total power output from clean energy sources by 2020, followed by 25 per cent by 2030 and 75 per cent by 2050.