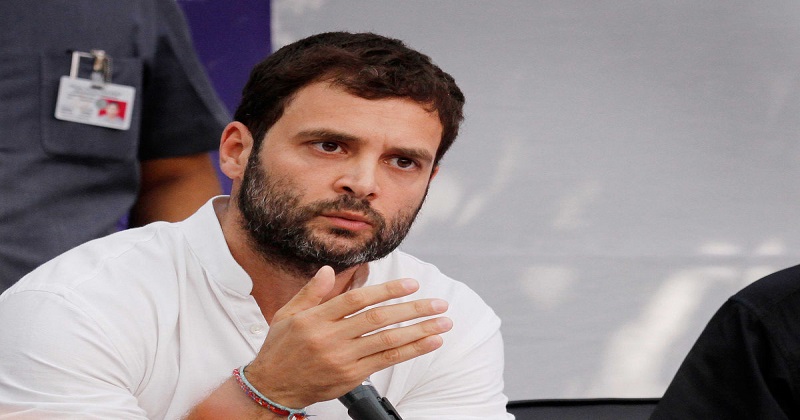 Congress President Rahul Gandhi is leaving no stones unturned to seal his party's victory in the election-bound Karnataka. As a part of the election campaign, the Congress Chief walked in the footsteps of his grandmother Indira Gandhi by visiting a temple in Sringeri. He also resembled his grandmother by visiting the Sharadamba Temple in Sharada Peeth and meeting the members of the Sringeri Mutt.
It must be noted that Indira Gandhi had visited the Sharadamba Temple in Sharada Peeth to seek blessings of the sages in 1978 before the polls which revived her political career. At that time she too was in a similar situation like her grandson with the Congress receiving major blows following the Emergency. Indira Gandhi later got back into the Parliament after winning the 1978 Chikmagalur bypolls thus helping her party to regain its momentum.
ALSO READ: Rahul Gandhi's speech inspires his party leader to 'make way for the young'
At present the Congress is facing similar existential crisis having won only one state – Punjab – since the 2014 Lok Sabha elections. It was also unable to form governments in states like Meghalaya despite winning a good number of seats. As a result, the Karnataka assembly election is regarded significant for the future of the party.
Rahul Gandhi also took time to interact with students of the Veda Pathashala. The Congress president is expected to address public meetings at Maidan and Alur Public Stadium in Hassan district.