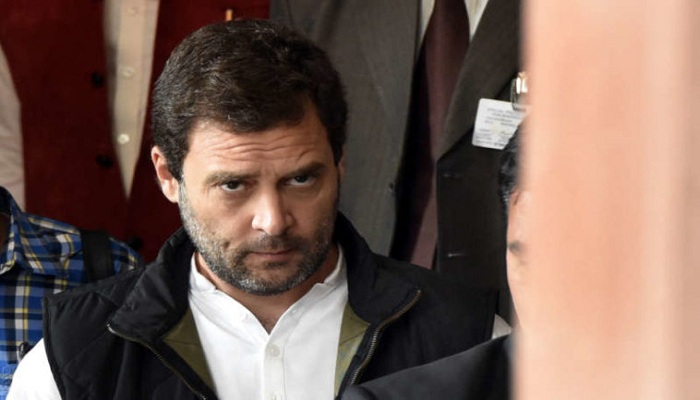 The Bharatiya Janata Party (BJP) once again took a dig at Congress chief Rahul Gandhi by saying that he alone can ensure his party's defeat in the upcoming Karnataka assembly elections. The BJP also said that they are pretty sure that present Karnataka CM Siddaramiah will lose his power in the elections.
BJP's Karnataka in-charge Muralidhar Rao said, "Rahul Gandhi has arrived and Siddaramaiah will go. The chief minister has done nothing for the state in the last five years. He was sleeping till now and is now touring the state carrying bricks in his car to lay foundation stones of projects. When he had time, he did nothing and now he is fooling people with his slogan of building Nava Karnataka."
ALSO READ: Rahul Gandhi's speech inspires his party leader to 'make way for the young'
The BJP in-charge, who was speaking at a campaigning event in Tumakuru, also said that Congress has lost all its power and would certainly lose the assembly elections, thanks to CM Siddaramiah's indifferent attitude to the people of Karnataka.
BJP state president and former Karnataka chief minister BS Yeddyurappa was also present at the event. He added that the BJP will have candidates Golla community which has a huge population of 35 lakh in the state, He also ensured that the BJP will grant Scheduled Tribes status to the community soon as his party comes into power.