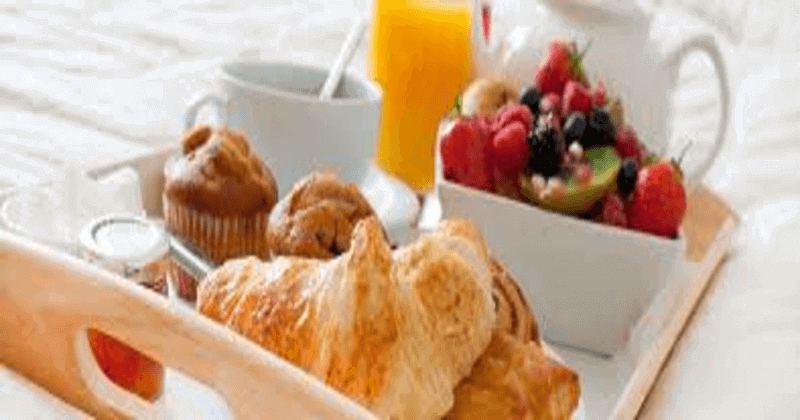 To some, it might be Ewwww!!!. Swwt potatoes and eggs? But give it a try for your breakfast.
HALF-AN-HOUR BREAKFAST RECIPES
SAUSAGE-SWEET POTATO HASH & EGGS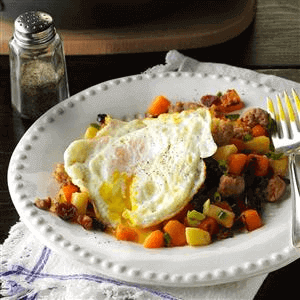 This is a great dish that can be made anytime with minimal cleanup.
MAKES: 4 servings
TOTAL TIME: Prep/Total Time: 25 min.
INGREDIENTS
1/2 pound Italian turkey sausage links, casings removed
2 medium sweet potatoes, peeled and cut into 1/4-inch cubes
2 medium Granny Smith apples, chopped
1/4 cup dried cranberries
1/4 cup chopped pecans
1/4 teaspoon salt
4 green onions, sliced
4 large eggs
DIRECTIONS
In a large nonstick skillet coated with cooking spray, cook sausage and sweet potatoes over medium-high heat 8-10 minutes or until sausage are no longer pink, breaking up sausage into crumbles.
Add apples, cranberries, pecans, and salt; cook and stir 4-6 minutes longer or until potatoes are tender. Remove from pan; sprinkle with green onions. Keep warm.
Wipe skillet clean and coat with cooking spray; place skillet over medium-high heat. Break eggs, one at a time, into the pan. Reduce heat to low. Cook to desired doneness, turning after whites are set if desired. Serve with hash. 
NUTRITIONAL FACTS
1 serving: 338 calories, 14g fat (3g saturated fat), 207mg cholesterol, 465mg sodium, 42g carbohydrate (23g sugars, 6g fiber), 15g protein. Diabetic Exchanges: 2 starch, 2 medium-fat meat, 1/2 fruit.
NOTE:
Those ingredients that are not available in your region, use your creativity & mix n' match or substitute it.