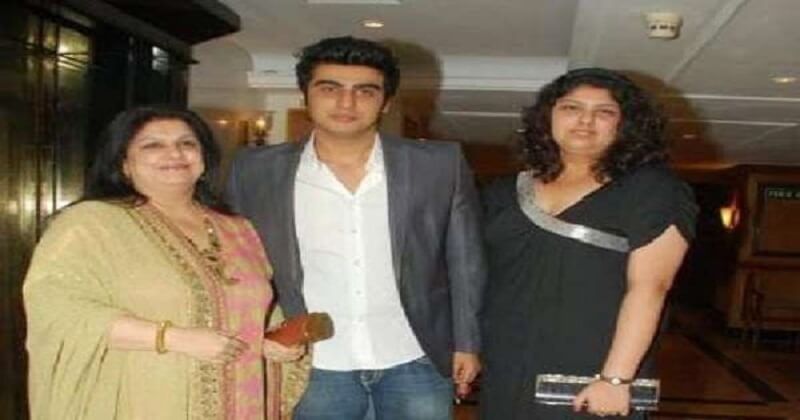 Arjun Kapoor, who is busy shooting for his new film Namastey London in Patiala, has written an emotional note about his mother Mona on her sixth death anniversary. Mona passed away on March 25, 2012, just a few months before the release of Arjun's debut movie.
In his note, the actor sadly mentions how he wished to walk the red carpet along with his mother so as to show her one of his films. According to him, life has changed so much after his mother's death. He said, "As I was shooting by a canal today in Patiala wishing I could send u a picture of how nice the location was Mom I realised I never quite got to walk the red carpet with u to show u one of my films but I'm certain in the last 6 years u have walked every step of the way with me thru these 9 films Along with mine & Anshula s personal journeys…wish u were here Mom so much has transpired so much where I would have looked at u for answers and looked at u to draw strength."
ALSO READ: This is why Arjun Kapoor plans to move out of his house
Arjun also wrote that it was Mona who guided and taught him about important things in life. He went on to promise that he would try his best to make her happy and reflect his mother's teachings. The actor concluded by saying how much he and his sister love their mother. "Can't believe it's been 6 years to the day but I have thought of u every breath I have taken pls smile spread ur warmth n positivity wherever u are cause god knows the world me and Anshula need it…love u forever and beyond," he added.
Mona was the first wife of famous film producer Boney Kapoor and has two children, Arjun and Anshula.