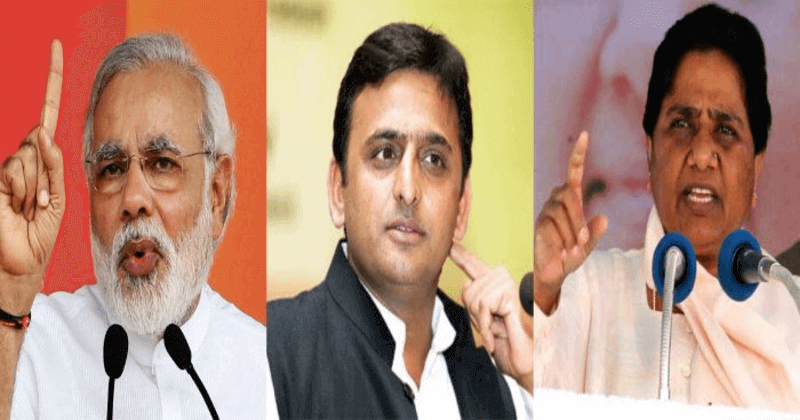 The BJP's victory in the Rajya Sabha elections was celebrated with sweets and cheers, and a setback to the opposition.
But has this victory weakened the newly formed SP-BSP alliance?
The BJP may have wrested an extra seat in the recent Rajya Sabha polls but the victory will backfire on the saffron party as its "anti-Dalit face stood exposed" while the SP-BSP unity got strengthened, former Uttar Pradesh Chief Minister Akhilesh Yadav claimed on Sunday.
In an interview with a leading news agency, Akhilesh Yadav also said his wife Dimple Yadav may not contest the next Lok Sabha elections to blunt the nepotism charge that political opponents hurl at Samajwadi Party (SP), which he leads.
Dimple Yadav is currently the Lok Sabha MP from Kannauj.
READ ALSO: Mayawati on Rajay Sabha elections loss; attacks Yogi government
The SP chief also alleged that law and order had collapsed during the present dispensation in UP while "political encounters" were being staged. Those involved will have to face a probe sooner or later, he warned.
The SP will exploit to the hilt "the BJP's conspiracy against a Dalit" during the 2019 Lok Sabha polls, Akhilesh said.
He was referring to BJP nominee Anil Agrawal edging out BSP's Bhimrao Ambedkar in a nail-biting contest earlier this week.
"The victory of the BJP on the ninth seat, contested by the saffron party with the help of money power, has given the SP an opportunity to expose the communal outfit's anti-Dalit face. Because of the conspiracy hatched by the BJP against a Dalit getting elected, SP-BSP unity has got strengthened all the more for the (2019) Lok Sabha polls," Akhilesh Yadav alleged.
READ ALSO: Siddaramiah joins Chandrababu Naidu in criticising the BJP
The real character of the BJP, which "misused money and power against the poor", stood exposed in the recent Rajya Sabha polls, he claimed.
The SP chief, who canceled a function to felicitate party leader Jaya Bachchan on getting re-elected to the Rajya Sabha, felt the defeat of the Dalit candidate would cement his party's relations with Mayawati-led BSP.
Terming the victory of SP candidates in Lok Sabha by-polls in seats earlier held by UP Chief Minister Yogi Adityanath and Deputy Chief Minister Keshav Prasad Maurya as a "big" achievement, Akhilesh Yadav claimed a message had gone across the country that the BJP can be defeated in 2019.