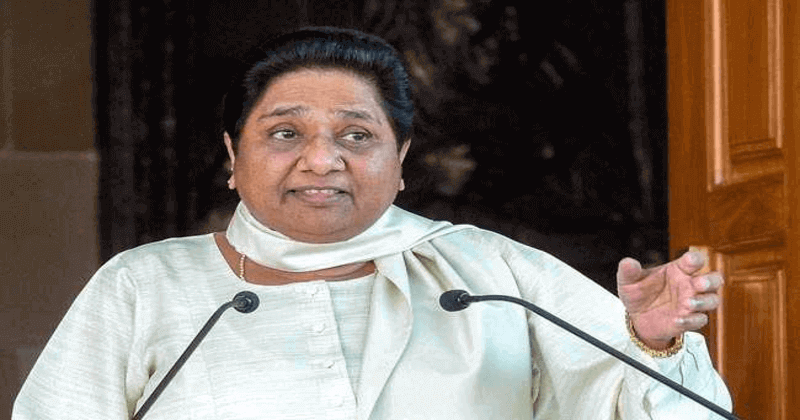 The Rajya Sabha once again saw the victory of the BJP who outfoxed the newly formed political party SP-BSP.
But what has Mayawati to say about this loss?
BSP leader Mayawati hinted that the setback in Friday's election had no impact its freshly-minted partnership with Akhilesh Yadav's party and launched a sharp attack on the Yogi Adityanath government for using money and fear to get lawmakers to switch sides, only because it wanted to defeat a Dalit. As for its new partner, BSP's Satish Chandra Mishra declared, "we have no complaints".
"There was nothing wanting in the support from Samajwadi Party and Congress… They transferred votes to us," Mishra told reporters after the BSP candidate Bhim Rao Ambedkar lost narrowly to the businessman backed by the BJP, Anil Aggarwal.
READ ALSO: BJP increased in Rajya Sabha; to face fewer protests in passing bills?
Mayawati had helped its arch-rival for 25 years, the Samajwadi Party snatch two Lok Sabha seats including Gorakhpur that was earlier held by Chief Minister Yogi Adityanath.
The Rajya Sabha election was seen as an opportunity to return the favor as part of this deal.
The BJP hopes that the defeat of Mayawati's candidate would sow doubts about the Samajwadi Party's ability to keep its end of the bargain.
Yogi Adityanath also attempted to rub it in, calling the Samajwadi Party an opportunistic party that could only take but not give back. "The wise must learn from the bump and not fall in a ditch," said a beaming Yogi Adityanath, a message seen as an attempt to drive a wedge between the new friends, BSP and the SP.
READ ALSO: What Mayawati should have done to ensure BJP loss?
For now, the BSP suggested that this is unlikely to happen anytime soon and dropped hints that it would turn the defeat into effective campaign material in the next election.
Mishra said the BJP had gone so far to ensure the defeat of its candidate "only because he is an Ambedkar, a Dalit".
"We will take this to the people and tell them how a Dalit candidate was defeated like this." Mishra said. It is a point that Samajwadi Party's spokesperson Ghanshyam Tiwari had made minutes earlier.