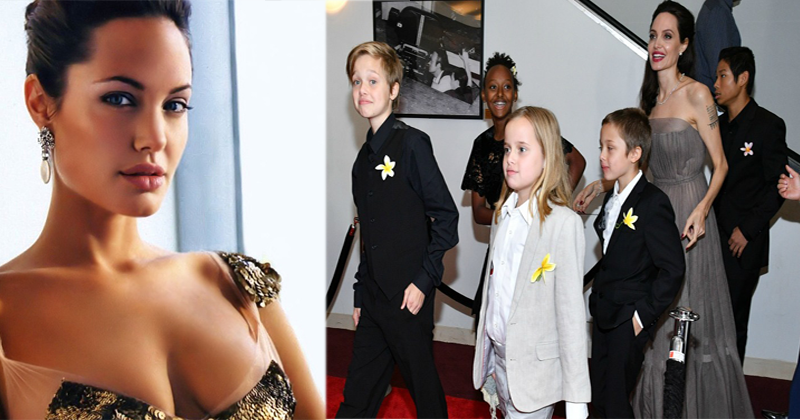 It's been a year and a half since Angelina Jolie and Brad Pitt have parted ways. Ever since the two celebrities split, rumours about them dating others have been doing the rounds.
It was reported that Jolie is dating "a handsome, older-looking real estate agent," according to Entertainment Tonight.
While sources are claiming that she moved on from Pitt, Hollywood Life claims that Jolie-Pitt children are not happy with Angelina dating someone new. Insiders told the publication that the children are disappointed with their mother's move because they hoped that their estranged parents would reunite.
Also Read: Angelina Jolie reveals she has Bell's palsy along with hypertension
"Angelina's kids are disappointed now that mom is dating again. It has taken some time for the kids to come to terms with the divorce, and to understand that their family has been divided. The younger kids had been hanging onto the hope that dad and mom might reunite for a long time, but that hope has been given up for some time now," the insider shared.
"Angie hasn't introduced the kids to anyone new yet, and she is doing her best to protect them from the details of her new love life. None of the kids likes to think about mom seeing anyone new, they don't think anyone is good enough for her. When she dates, Angie tells the kids she is going out for work dinners. But the older ones know what is really going on and it makes them sad," the source claimed.
"People talk about them reuniting, but it will never happen. Things between Brad and Angie really ended poorly, and while they've attempted therapy with the [six] children [they share], they can barely be in the same room together," ET's source claimed.