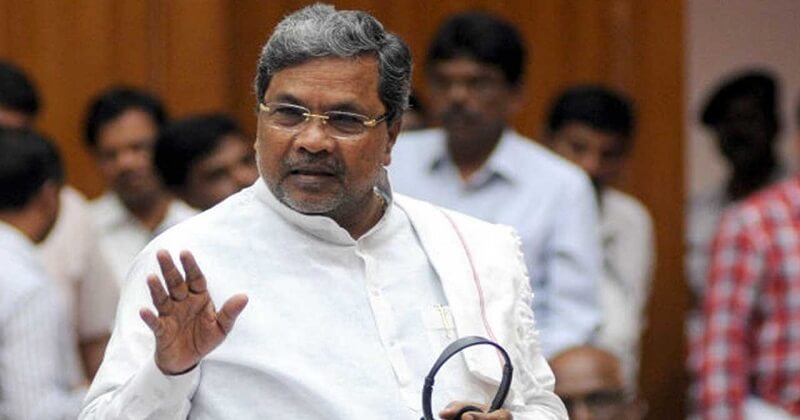 With just one month left for assembly election, Karnataka Chief Minister Siddaramaiah has found himself in trouble after a report emerged that the CM has allegedly handed money to some people during a recent visit to Mysuru. The reports also claim that they have a video showing the CM handing money.
According to the report, the video shows Siddaramiah taking out his wallet twice and giving money to some supporters. The incident is said to have happened when the CM was in Ramanahalli in Mysuru. Apparently, the Election Commision has taken note of the incident as the elections are fast approaching in the state. Reports suggest that it can be seen as a violation model code of conduct as the model of conduct is already in force in Karnataka.
ALSO READ: Karnataka election: Siddaramiah and BJP get involved in a war of words in twitter
However, it must be noted that no official complaint has been filed against the CM so far. The Election Commission had already announced that the state assembly election will take place on May 12.