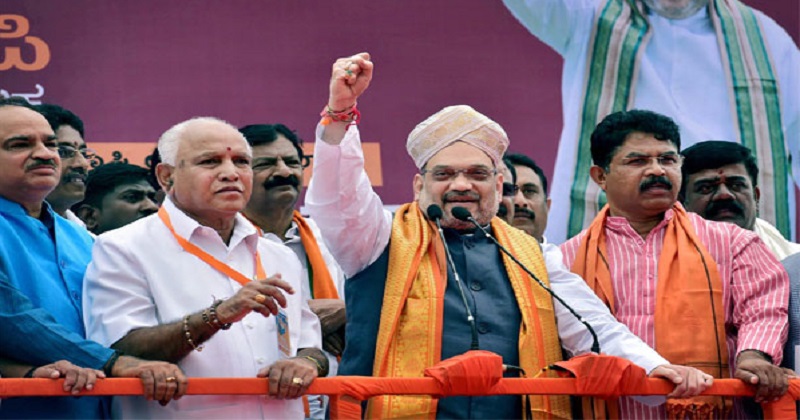 BJP President Amit Shah, who is in the state ahead of crucial May 12 assembly polls, was visiting Mysuru, Chamarajanagar, Mandya and Ramanagara which are considered as Vokkaliga heartland.
On Friday BJP President Amit Shah's meeting with Dalit leaders in Mysuru turned chaotic after some angry protesters raised slogans demanding Union Minister Anant Kumar Hegde's ouster for his reported controversial comments about Dalits and change in the Indian Constitution.
"This is a strategy to stop Yeddyurappa Ji from becoming Karnataka CM.They (Siddaramaiah govt) want to polarise Lingayat votes but the community is aware of it. BJP will make its stance clear after polls," said Amit Shah on Karnataka approving recommendation of separate religion for Lingayat.
Also Read: Home Ministry warns about the severe Consequences of vote bank politics in Karnataka by Congress
Later BJP President also visited Kote Sri Anjaneya Swamy Temple in Mysuru. Union Minister Ananth Kumar also present there.
Earlier in an interaction with Dalit leaders, Shah was asked several questions in writing, but he preferred to answer a few.
Replying to the protesters demand to explain his stand on Hegde's remarks, Shah said neither he nor his party had anything to do with it.