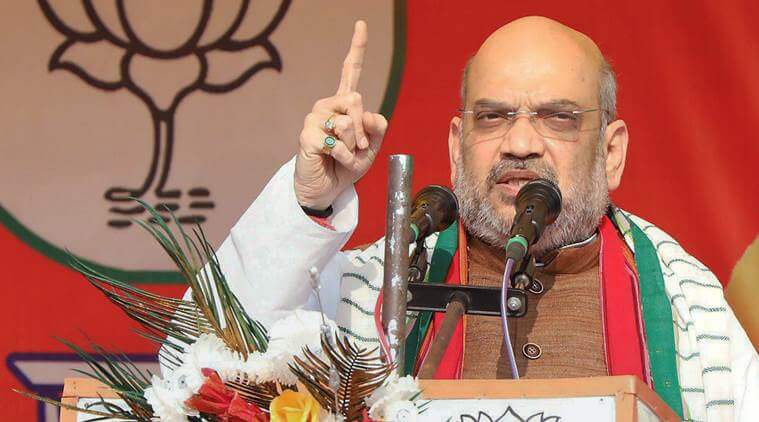 BJP president Amit Shah, who is busy campaigning in the poll-bound Karnataka, has promised that he will take up the issue of struggling farmers in the state. The BJP chief said that he will include farmers' demands in the party's election manifesto.
The BJP chief was visiting Chinnehalli where a farmer named C Rajendra had committed suicide recently due to severe poverty and hardships. According to Shah, the farmers have been facing severe hardships under the Siddaramiah led Congress government in the state. As a result, the BJP will include the farmers' demands in the manifesto so as to provide better living conditions to them.
ALSO READ: Amit Shah lashes out at Congress for bringing up the Lingayat issue
The BJP chief further attacked the Congress government by claiming that as many as 3,500 farmers have committed suicide in the last five years and the cases are more in number in the states where Congress is in power. Maharashtra was on top during the Congress rule. But after the BJP came to power, suicide cases have declined by 30%. Similarly, the cases have declined in Uttar Pradesh, Gujarat, Chhattisgarh and Madhya Pradesh where the party is in power, he said.
Shah also announced that the 'Raita Mitra' scheme, which ensures better conditions to farmers, shall be announced once the BJP is taken into power.