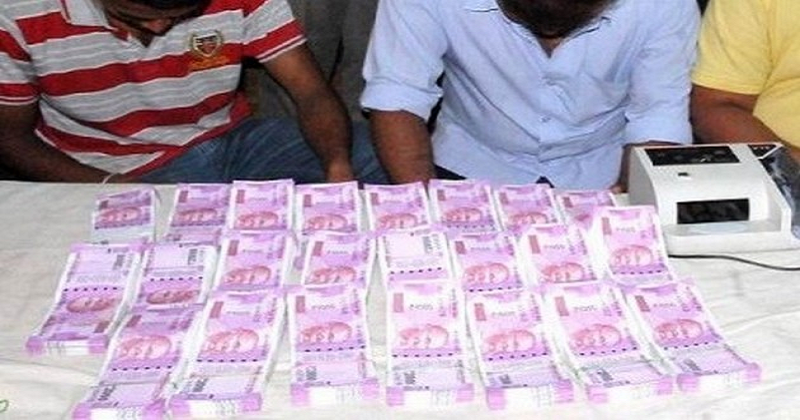 Two arrested for smuggling fake Rs 2,000 notes to circulate in Poll-Bound Karnataka
The DRI has arrested two men and seized fake notes of Rs 2,000, having a face value of over Rs 10 lakh, which were allegedly smuggled into India from Bangladesh for exchange with real currency in poll-bound Karnataka.Polls in the state is slated on May 12.
The accused were apprehended from onboard the East Coast Express (Howrah to Hyderabad) near Visakhapatnam in Andhra Pradesh this morning.
On search of their baggage, they were found to be carrying Fake Indian Currency Notes (FICN) in five bundles, total 510 pieces of Rs 2000 denomination currency notes, according to a press release issued by the Directorate of Revenue Intelligence (DRI).
Also Read : Woman gets 10 years imprisonment for smuggling marijuana
The FICN were wrapped in newspapers and kept inside a pillow in their luggage bag, it said.During interrogation, the passengers said they got the FICN from a person, who allegedly brought the fake notes from Bangladesh and handed it over to them at Farakka, the DRI said.
Farakka in West Bengal is known as a hub for FICN circulation and is a few kilometres from Malda, it said.The accused belong to Bengaluru, Karnataka, and on further inquiry, they said they intended to exchange the FICN during the forthcoming elections in Karnataka, as it would be easy for them to exchange during the poll period, it said.
One of the two accused has a criminal background and was earlier arrested in Bengaluru in a kidnapping case and was presently out on bail.Both of them have been arrested and the FICN, having a face value of Rs 10.2 lakh has been seized, the DRI said.