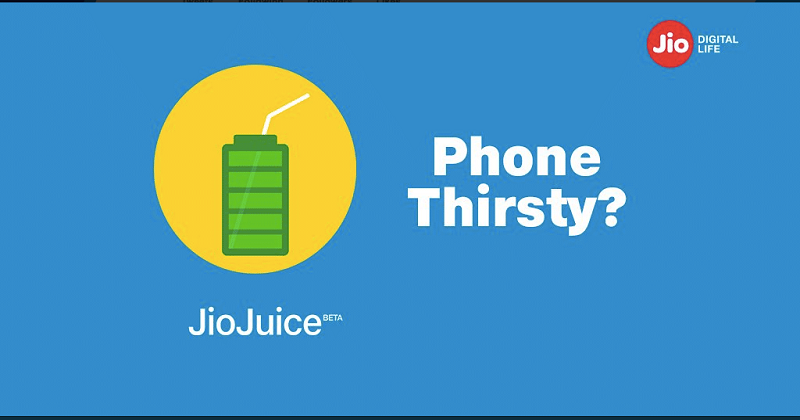 A day after announcing the much-anticipated rollover of Jio Prime Benefits for one more year until March 2019, Reliance Jio made another tempting offer that is hard to resist for any mobile phone user. In a little over one-minute long video, Jio promotes JioJuice, a new offering for the Jio users. The jio customers now don't need to carry heavy chargers or power banks. The Jio Juice allows the mobile phone users to recharge their phones by inserting the 4G SIM card.
Today, the company has tweeted a video which sheds a lot of light on the matter and throws mixed signals as well. On Twitter, Reliance Jio wrote: "Time to say goodbye to chargers and heavy power banks. Introducing Jio Juice." This tweet was paired with a video which hints that the company may be playing a prank on its customers.
The video goes on to describe that Reliance Jio has come up with a new technology. As mentioned in the video, a user only needs a Relaince Jio SIM to charge your phone. Now, so far, there has not been any technology out there that does things mentioned in the video. What makes it more of a prank is the release date of Jio Juice. The company says that Jio Juice will launch on April 1, 2018.
Alex Thomas, head project Jio Juice, gives a small demonstration of the way it is to be done. "I insert my jio sim into my phone, and it starts charging," he says with a smile.
The video explains that Jio juice uses the wireless jio network to create an electro-magnetic field between the transmitter and the receiver. This enables a free transfer of energy through electro-magnetic induction turning true 4G data packets into refreshing energy packets.
Also Read: Reliance Jio announces another surprise gift for it's users