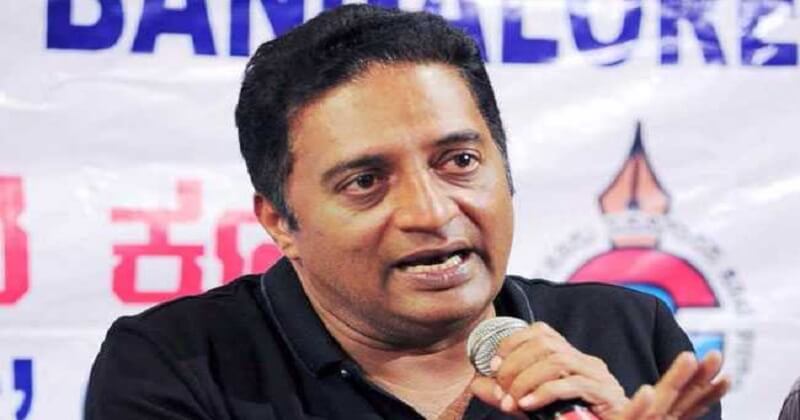 Popular actor and National award winner Prakash Raj, who is often known for criticising the BJP over its Hindutva politics, has once again launched an attack against the party. He said that BJP will not be successful for a long time if it continues to cling to its Hindutva propaganda.
The veteran actor slammed the NDA government while he was attending a program at Bengaluru. He said, "We have to give a feeling that everyone can live here. That everyone can live in harmony. Karnataka's culture is about plurality and harmony. We are a very tolerant state. Any religion or any Hindutva should be compassionate and tolerant of others. The sort of Hindutva that the BJP is propagating does not work here in this country."
ALSO READ: This is what Pinarayi Vijayan has to say about forming an Anti-BJP front along with Congress and TMC
Prakash Raj also urged the people of Karnataka not to support this Hindutva propaganda of the party as it can cause great instability within the society. "Will Karnataka accept the BJP's form of Hindutva? You will see it when the results of the Karnataka Assembly election come", he added.