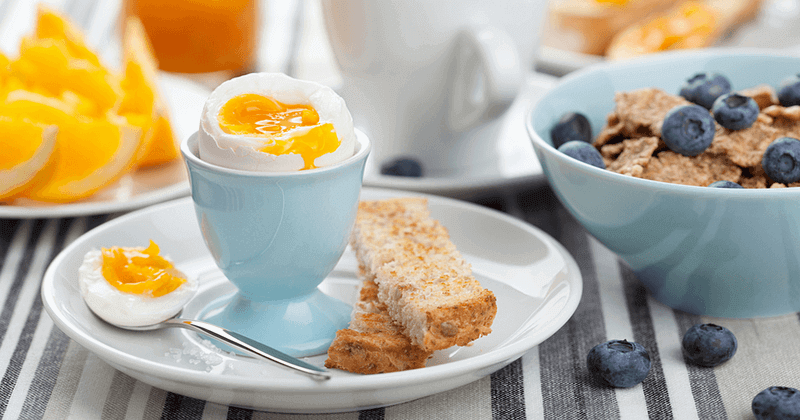 Eggs are a common item is most people's breakfast menu.  Let's bring in a delicious twist. Check out this recipe.
HALF-AN-HOUR BREAKFAST RECIPES
DENVER SCRAMBLE TOSTADA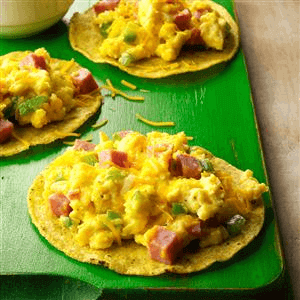 This features the ingredients of a classic Denver omelet: ham, cheddar and green pepper.
MAKES: 6 servings
TOTAL TIME: Prep/Total Time: 15 min.
INGREDIENTS
1 tablespoon butter
1/2 cup finely chopped green pepper
1/3 cup finely chopped onion
1/4 teaspoon pepper
1/8 teaspoon salt
12 large eggs, beaten
1 cup cubed fully cooked ham
3/4 cup shredded cheddar cheese
6 tostada shells, warmed
Additional shredded cheddar cheese
READ ALSO: Bringing in the French-ness to your breakfast
DIRECTIONS
In a large nonstick skillet, melt butter over medium heat. Add green pepper, onion, pepper and salt; cook and stir 2-3 minutes or until vegetables are crisp-tender. Add eggs, ham and cheese; cook and stir until eggs are thickened and no liquid egg remains. Serve over tostada shells; sprinkle with additional cheese.
NOTE:
Those ingredients that are not available in your region, use your creativity & mix n' match or substitute it.