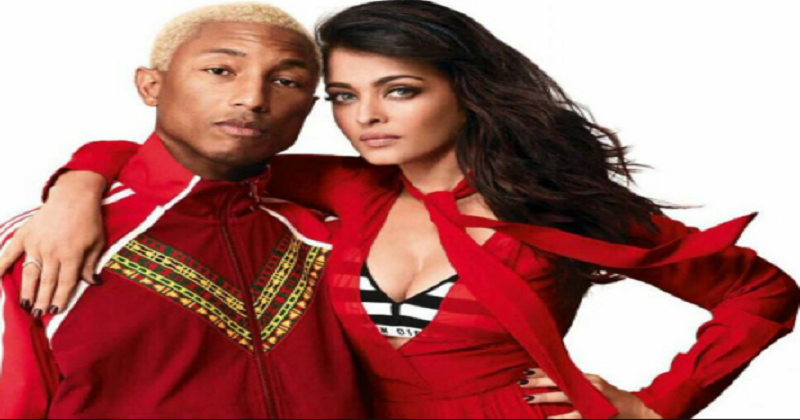 Williams has been in India for the last couple of days. In fact, he shot an extremely glamorous international fashion magazine cover
with none other than Aishwarya Rai Bachchan on March 1! It was a hush-hush shoot, done under utmost secrecy, as the magazine wants to make their own announcement. They will reproduce some candid moments between the two on the inside.
The actor and singer Pharrell Williams feature on the stylish new cover of the magazine's April issue. Pharrell is dressed in colourful sweats, reminiscent of the Holi he celebrated with Ranveer Singh in Mumbai this year. Aishwarya is seen in a blush blue bodycon dress with gigantic frills on one shoulder and at the bottom. The two strike a mean pose as he holds her by the waist and she tugs at the drawstring of his hoodie.
In another pic, the two are dressed in all-red. Aishwarya has her arm on Pharrell's shoulder in this one. More solo photos feature Pharrell in a burgundy shirt and achkan-style jacket while Aishwarya is in a blue jacket.
Also Read:Actress Mouni Roy Looks Stunning in her Red Hot Saree: See Pics