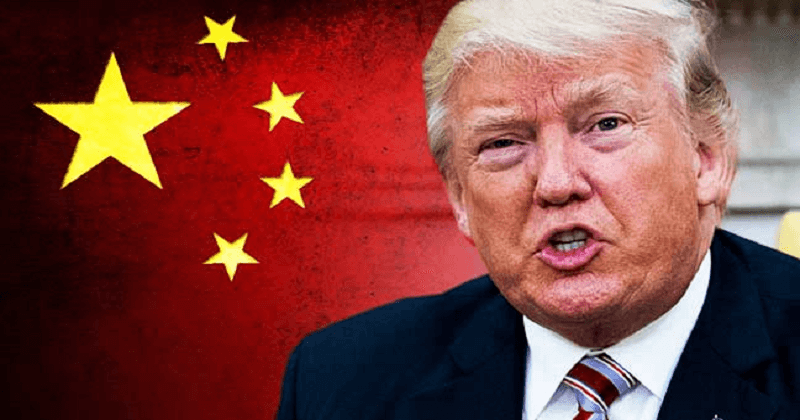 President Donald Trump proposed to the U.S. trade, the raise of tariff, an additional $100 billion on Chinese goods on Thursday in a dramatic escalation of the trade dispute between the two countries.
Beijing announced plans to raise tax $50 billion in American products, including soybeans and small aircraft, in response to a U.S. move this week to slap tariffs on $50 billion in Chinese imports.
Which denotes the biggest trade battle since World War II. Global financial markets had fallen sharply as the world's two biggest economies squared off over Beijing's aggressive trade tactics. But they had calmed down Wednesday and Thursday on hopes the U.S. and China would find a diplomatic solution for the tariff game challenge.
Read More: https://www.eastcoastdaily.in/2018/04/06/bjp-is-commemorating-its-38th-foundation-day-today-narendra-modi-will-interact-with-bjp-workers-of-five-lok-sabha.html
The White House announced after the markets closed Thursday that Mr. Trump had ordered the Office of the United States Trade Representative to consider whether $100 billion of additional tariffs would be compatible and also have to opt which products they should apply to. He's also instructed his secretary of agriculture "to implement a plan to protect our farmers and agricultural interests."
"China's illicit trade practices ignored for years by Washington have destroyed thousands of American factories and millions of American jobs," Mr. Trump said in a statement announcing the decision.
The latest escalation comes after the U.S. on Tuesday said it would impose 25 per cent duties on $50 billion of imports from China, and China quickly retaliated by listing $50 billion of products that it could hit with its own 25 per cent tariffs. The Chinese list Wednesday included soybeans, the biggest U.S. export to China, and aircraft up to 45 tonnes (41 metric tonnes) in weight. Also on the list were American beef, whiskey, passenger vehicles and industrial chemicals.
Earlier in the week, Beijing instructed separate import duties on $3 billion of U.S. goods in response to the Trump administration's duties on all steel and aluminium imports, including from China.