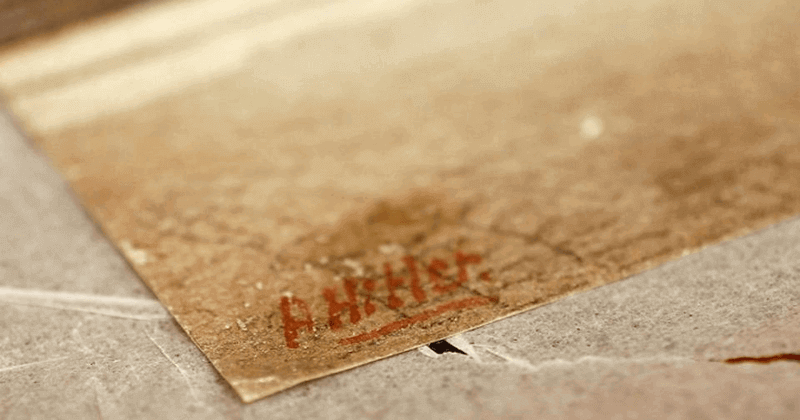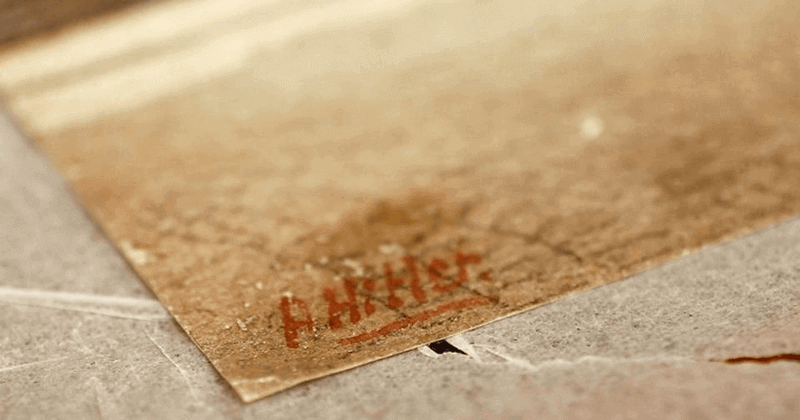 Did you know Adolf Hitler used to paint? And that one of his painting's is up for auction now?
An oil portrait believed to have been painted by Nazi dictator Adolf Hitler of a little-known former lover will go under the hammer next week with an asking price of 60,000 euros (that's 48, 10, 259, according to the current conversion rates), a German auction house said on Thursday.
The painting is being sold at the Weidler auction house in Nuremberg, the city that hosted the Nazi party's annual propaganda rallies between 1933 and 1938.
The 63 x 48 cm painting, signed A. Hitler, 1916, depicts Charlotte Lobjoie, a Frenchwoman whom Hitler met while serving in France during World War One, according to Werner Maser, a leading Hitler scholar who died in 2007.
READ ALSO: Raja Ravi Varma's untitled painting earns crores at auction
"Portrait of a Girl" – a damaged work painted on hessian – was purchased by Flemish industrialists around 1967, auction house Weidler in Nuremberg said in a statement.
It said it had documents showing it had been exhibited at art galleries in Japan.
The painting in what appears to be a rural setting depicts a young woman with a red scarf loosely on her head that casts a heavy shadow over her face and holding a pitchfork.
She is wearing a light-colored shirt, open from the neck down, exposing part of her breasts.
Maser, who was referred to by Weidler in its statement, wrote several books about Hitler, providing insight into the mind of the Nazi leader through a close look at his drawings, letters, and notes.
Hitler described himself as an artistic genius – despite having twice been rejected by the Vienna Academy of Art. Before his rise to power, he struggled to make a living selling amateur painting to tourists.
READ ALSO: Sonam Kapoor's painting to be auctioned off, bidding starts at lakhs
Later he became "an insatiable art collector, a passion which turned into the most brutal art theft of all time", a German magazine reports.
"More than 20,000 works were confiscated" by the Nazis, says a leading news agency, many from Jewish victims of the Holocaust.
With Soviet troops closing in on his headquarters in Berlin, he committed suicide in April 1945, along with his mistress Eva Braun whom he married shortly before.
In 2015 Weidler sold a watercolor of Neuschwanstein Castle in Bavaria that was also signed A. Hitler and believed to be the work of the former Nazi leader at an auction that fetched 100,000 euros.