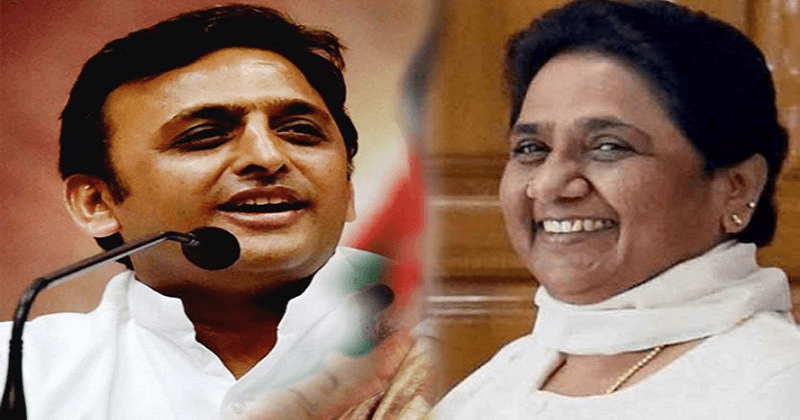 The tight tie of knot with Mayawati's Bahujan Samaj Party that he believes would pose a challenge to the governing BJP, Samajwadi Party boss Akhilesh Yadav today posed that he was willing go out of his way for the sake of the alliance.
It was Mayawati's support that is believed to have played a role in ensuring the Samajwadi Party's astonished victory in the Lok Sabha bypolls from Gorakhpur and Phulpur, two seats last held by Uttar Pradesh's chief minister Yogi Adityanath and his deputy.
Mr Yadav pointed to his decision to give the SP-Congress tie-up for state elections in 2017 in which he had given the Congress 100 seats and contested 300 seats. The SP chief recalled that many of his party leaders had advised against giving such a high number of tickets.
Read More: https://www.eastcoastdaily.in/2018/04/08/surat-police-arrested-man-for-tearing-the-banner.html
The BJP rode a Modi super wave to a massive victory, netting along with its allies 325 of the 403 seats and installing Yogi Adityanath as the Chief Minister.
The SP boss anticipates would work well with Mayawati, who didn't let the defeat of her party's candidate in last month's Rajya Sabha election come in the way of her partnership with her party's newly-discovered friend.
But she did counsel Akhilesh Yadav from a public platform that he should have made "every sacrifice" to ensure BSP candidate Bhim Rao Ambedkar's win, particularly when the BJP was so determined to defeat him to engineer a rift between the BSP and SP.
It implied she wanted Akhilesh Yadav to tell his lawmakers to ensure Mr Ambedkar's success even if it meant that the SP's Jaya Bachchan lost in the process.
The Samajwadi Party leader confirmed that he would not seek re-election from the Uttar Pradesh legislative council. His term ends next month and elections for the 13 vacancies are to be held on April 26.