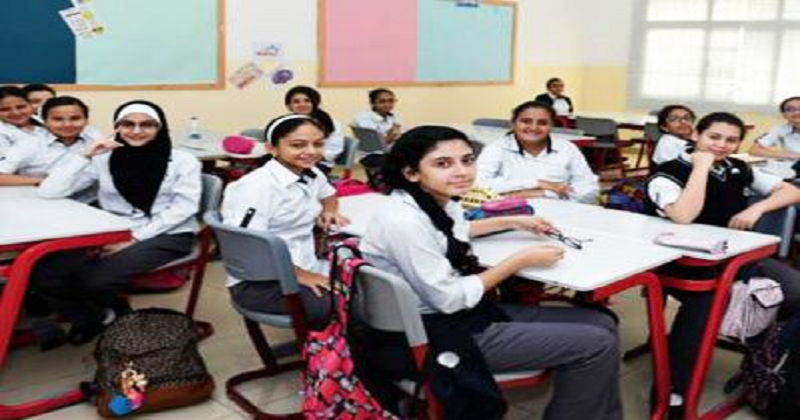 A school is a place to nurture a child. There is no place for embarrassment there. School authorities have to ensure that no child is put through such trauma at an impressionable age. It is also the duty of parents to make payments on time. If unfortunate situations arise, they should talk to the school authorities for a solution. Under no circumstances should their wards be put to shame. It is unfair.
Children shouldn't be humiliated over nonpayment of school tuition fees" – this is the message from parents, students and teachers who have experienced instances where pupils are suspended or asked to wait outside of class until their parents have paid the remaining fees.
Schools are not allowed to suspend students without the Knowledge and Human Development Authority's (KHDA) approval. In Abu Dhabi, according to the Abu Dhabi Department of Education and Knowledge, "schools can suspend students after following the proper steps, or withhold transcripts if fees are not paid". But, schools cannot prevent students from taking any end of year exams.
Several Dubai-based parents have spoken out on how their kids were suspended for non-payment of fees.
Saba Nouman, a mother of four children, said her children were not allowed to "sit in class" because of non-payment of tuition fees. "Last year, we paid around Dh18,000, which was some percentage of the fees and to reserve seats. Before school started in September, they started sending us reminders for the remainder of the fees. We were waiting for some payments, so, my husband said we will pay the fees a week later," Nouman said.
"But, when I dropped my kids off at school, I got a call two hours later and they said my kids weren't allowed to sit in class because of non-payment of fees. They asked me to pick them up. There were so many kids sitting in the library as their parents didn't pay the fees. Also, I didn't get my first term results as my second term fees weren't paid."
Another parent, Samika, said her seven-year-old son was also kicked out of a different Dubai-based school for non-payment of fees. Her son was forced to sit in the library the entire day and the staff didn't inform her about the incident, according to Samika.
"After that incident, I complained to the KHDA and removed my son from that school immediately," she said.
A former student in Dubai, Kiran Gayathri, remembers getting "rude behaviour" from teachers due to non-payment of fees.
"I was asked to stay home on several occasions due to non-payment of fees. At some point, some teachers who knew were also very rude and disrespectful. My mum couldn't afford new school uniforms, so, I wore the wrong uniform to school one day. She said in front of the entire class 'I don't care what is happening in your home or that your mum can't afford it. It's your problem," Gayathri said.
Anita Singh, vice-principal at Abu Dhabi's Shining Star International School, said that children "shouldn't be humiliated under any circumstance". She said instances as such can leave an "everlasting impact" on them.
"As an educationist, that should be the last thought in our minds and under no circumstance should a child be made to go through any humiliation of any kind for any reason, let alone a monetary reason," Singh said.
"I do agree fees are a must to run the schools, but a few late payments will surely not hurt anyone. Schools need to think twice before taking such steps. They should realise what the social and psychological impact of such an inhumane act may have on a child's mind. Children are put under undue stress both emotionally and socially when they face the humiliation of being suspended. The suspension can lead to a child developing a low self-esteem which affects their studies.
"In some extreme cases, I have heard about students who develop hatred towards their parents for putting them through this humiliation. Do we really need to promote this as educationist? Such irrational act by schools leads senior students to believe that money is the most important thing in life. The values taught to them in lower grades become a farce to them as they do not see their school heads showing those values when they need it. The younger ones are like a blob of clay, ready to be molded and engraved with what we teach them. The big question is what do we really want them to learn? The values of caring, empathy or the value of money in today's world?"
Also Read: Dubai schools choose not to increase fees