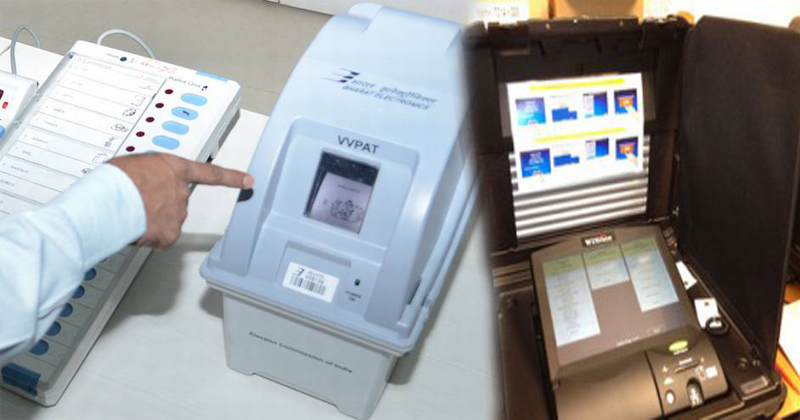 A total of 5,000 advanced EVMs and VVPATs which can automatically detect errors and any tampering with the vote will be used in Bengaluru for the May 12 Karnataka Legislative Assembly election, the state's Chief Electoral Official said on Tuesday.
"We are going to use 5,000 Electronic Voting Machines (EVMs) and Voter Verified Paper Audit Trail (VVPAT) machines with advanced automation and can detect any errors and display on the screen if the vote cast was tampered with or dysfunctional," CEO Sanjiv Kumar told reporters here.
Bengaluru-based Bharat Electronics Ltd (BEL) will be supplying this advanced election machinery to use in the city for the ensuing elections on a pilot basis. "The new machines, which will be used for the first time in the state, will be deployed in the constituencies of Bengaluru," Kumar said.
Also Read: BJP leader seems to be returning back to Congress in Karnataka
Training programmes for the election officials on using the new machines will be held, he said, adding that however, for the voters, there is no difference between the machines as all the elements remain the same. Each EVM consists of a control unit and a balloting unit. As of date, there are 89,206 balloting units and 76,192 control units in the state.
Some of the units have been sourced from other states, including Gujarat and Uttar Pradesh, to make up for the shortfall of some outdated machines which were discarded, and few others stuck in court cases over alleged rigging of votes in the past.
The southern state has 4.96 crore electors, including 2.52 crore men and 2.44 crore women and about 4,500 people who identify themselves as the third gender.