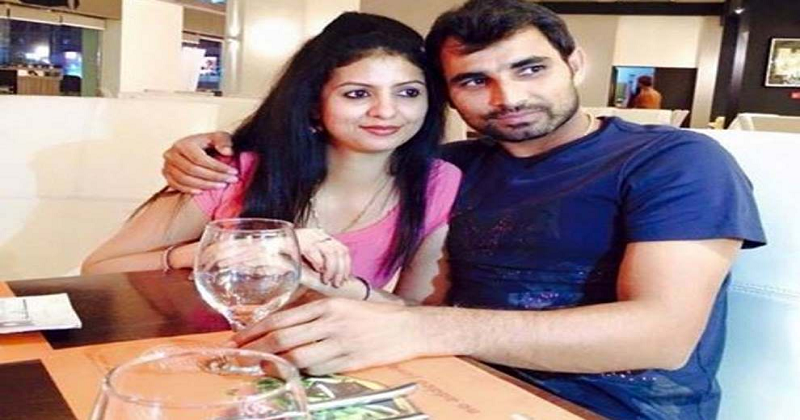 Mohammad Shami's wife Hasin Jahan has filed a case against the Indian pacer at Alipore court on Tuesday demanding Rs 10 lakh maintenance fee per month for her and her daughter.
Apart from alleging domestic violence on Mohammed Shami and charges of rape on his brother, the cricketer's wife has also claimed that he took money from a Pakistani woman named Alishba.
Hearing the case filed under Domestic Violence Act 2005, the third judicial magistrate of the Alipore court asked Shami and others against whom the complaint was filed, to be present before the court within 15 days from the receipt of the summons and give their versions.
"We approached the court of additional chief judicial magistrate who sent us to the court of the third judicial magistrate for a quick hearing. The magistrate heard our petition and passed an order show-causing the opposite party asking why an ex-parte order would not be passed against them if they don't appear before the court within 15 days of receipt of the summons. The next date of hearing is May 4," said Zakir Hussain, Jahan's lawyer.
Jahan had come to the court around 10.30am on Tuesday and filed the complaint against Shami, his mother Anjuman Ara Begum, his sister Sabina Anjum, his brother Md Hasib Ahamed and Hasib's wife Shama Parveen. These are the same persons against whom Jahan had lodged a police complaint on March 8 at Jadavpur police station. Police had also started a probe dealing with sections 498A (husband or relative of husband of a woman subjecting her to cruelty), 323 (voluntarily causing hurt), 307 (attempt to murder), 376 (rape), 506 (criminal intimidation), 328 (causing hurt by means of poison or intoxication with intent to commit an offence) and 34 (common intention).
The police began the probe in Shami's village at Amroha, enquiring about the matter from his relatives and neighbours. However, they did not get a chance to interact with the Bengal speedster.
"This case is different from the one we had filed before the police. Shami had not paid a single penny to Jahan since she had raised the issue. He had given her a Rs 1 lakh cheque that later bounced. Now she has no money to pay for the monthly expenses," Zakir added.
Jahan's lawyer also added that since Shami earns so much money from cricket, it should not be a problem to pay some amount to his client as maintenance fee.
"It is his duty to take care of the family and pay for the wife and child's expenses. Hence we demanded the money — Rs 7 lakh per month for Jahan and Rs 3 lakh per month for the child," the lawyer added.
In her complaint, Jahan also requested the court to pass an order so that she did not lose custody of her daughter and demanded that Shami take responsibility.
"I am at a loss from all ends. I had been to Delhi to meet him and was there for seven days but I can never forget the way he behaved with me. He also met the daughter only once. Hence I demand the maintenance fee as he is not taking any of our responsibilities," Jahan concluded.
Also Read: Hasin Jahan again filed complaints against Mohammed Shami