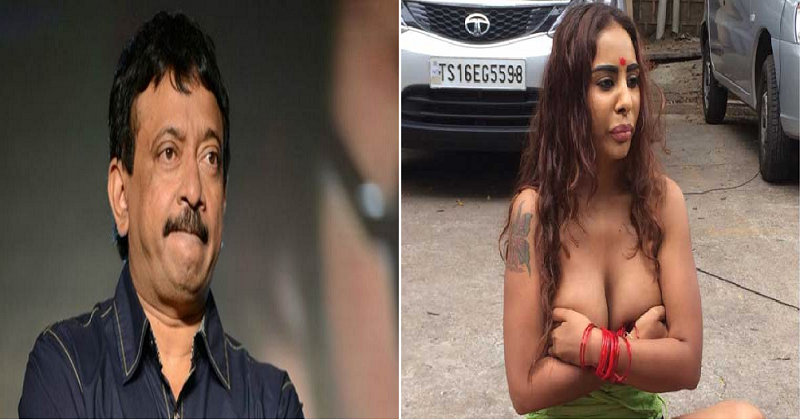 Ram Gopal Varma compares Sri Reddy to Jhansi Rani Lakshmibai
Director Ram Gopal Varmahas come in support of anchor-turned-actress Sri Reddy, who has been protesting against the casting couch menace in the Telugu film industry for nearly a month. Sri Reddy shocked the nation when she stripped on the streets of Hyderabad and conducted a semi-nude protest outside the Telugu Film Chamber of Commerce. With Sri Reddy's issue reaching the national and international press, director Ram Gopal Varma has come forward to support the embattled actress.
Comparing Sri Reddy to Jhansi Lakshmi Bai, popularly known as the Rani of Jhansi, RGV stated that Sri Reddy's protest had woken up the country to the malaise of casting couch that is deeply rooted within the film industry.
Also Read : Most popular Telugu-Tamil actress ready to act in a Condom Ad
"Casting couch existed ever since the advent of Cinema a 100 years back ..Not getting into individual allegations @MsSriReddy has drawn more attention to the evils of Casting Couch than anyone in the last 100 years and I salute her for that. Those who thought @MsSriReddy was wrong in stripping can't deny,its only that shock which woke up both national and international communities ..Sri Reddy's mother should be proud of what her daughter achieved for film industry in general and aspiring actresses in particular (sic)," RGV posted on Twitter.
On Thursday, the National Human Rights Commission took cognisance of Sri Reddy's protest and issued notices to the Government of Telangana and Union Ministry of Information & Broadcasting over reported sexual exploitation of women in Telugu Film Industry and lack of grievance redressal mechanism. Following NHRC's notice, the Movie Artistes' Association revoked its ban on Sri Reddy and said that she was welcome to act in films if she wishes to do so.
Terming it a "blockbuster victory", RGV said that Sri Reddy reminded him of the great Rani Lakshmi Bai of Jhansi. "The courageousness of @MsSriReddy to strip to get attention towards the casting couch exploitation managed to raise the attention of NHRC and this is an amazing achievement. To historically compare the victory of @MsSriReddy …Jhansi Lakshmi Bai used her sword as a weapon to fight for her kingdom and Sri Lakshmi Bai used her own body as a weapon to fight the Maledom in the film industry (sic)," RGV added.