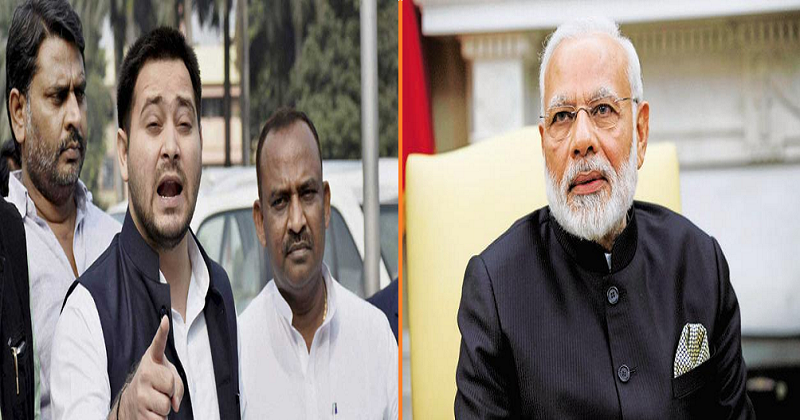 India turns 'Make In India' to 'Rape In India' : Tejashwi Yadav
RJD leader attacks PM Modi and BJP by saying "India India turns 'Make In India' to 'Rape In India' ".
Tejashwi had more questions: Why are all women MPs, MLAs and ministers of the BJP "tight-lipped" on such rapes? Why do they adopt a "selective, negative and religious approach" on crimes against women?
Yadav made these remarks on a day when Congress leaders, including Rahul Gandhi, lead a candlelight vigil for the victims of the Kathua and Unnao rape cases at India Gate in New Delhi.
But BJP leader Meenakshi Lekhi, during a press conference, said Congress and the Opposition were "playing politics over the issues."
Also Read : Amith Shah on reports what heard about Karnataka CM: It is the first step of BJP win
"You see their plan, first they shout 'minority minority', then 'Dalit Dalit', and now 'women women' and then try to somehow fix blame of state issues on the Centre. All this while ignoring the strict action being taken by state governments," Lekhi said.