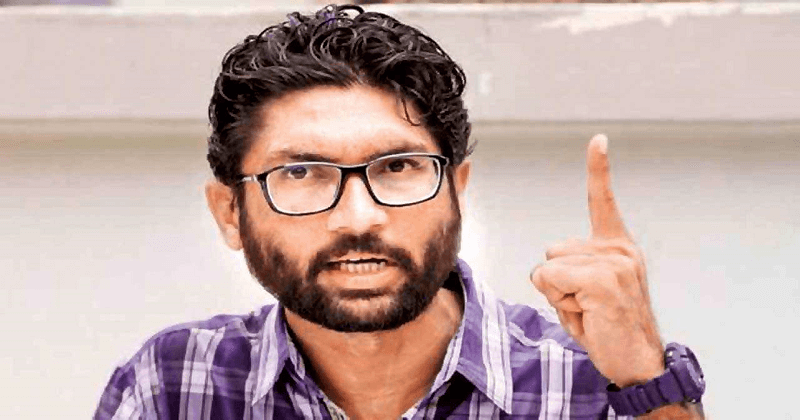 Gujarat MLA Jignesh Mevani on Sunday was detained by the police at the Jaipur Airport and informed that he couldn't enter to Rajasthan's Nagaur district because of the restriction imposed on him. Mevani was suppose to give a talk about the Indian Constitution and Dr B R Ambedkar, he scheduled the date. Expressing shock at the incident, Mevani said he was not allowed to talk to anyone and is now being forced to fly back to Ahmedabad.
"Today, immediately after I landed at Jaipur airport, few cops made me sign a letter saying MLA Jignesh Mevani's entry is restricted in entire Nagor district of Rajasthan. I was going there to talk about Indian Constitution and Baba Saheb Ambedkar," Mevani tweeted.
Read more: Pregnant woman gang-raped by four men
"Now the DCP is saying you are not allowed to move around even in Jaipur and they are forcing me to fly back to Ahmedabad and also not allowing to hold even a press conference…this is shocking." Upon persistent questioning, Mevani was informed that the "order was passed from higher authorities".
Slamming the Vasundhara Raje-led government, the first-time MLA said: "If Bhagwat was going at Nagor district of Rajasthan to talk about Manusmriti, Raje would have allowed him. But since I was supposed to talk about the philosophy of Babasaheb Ambedkar they are restricting my movements.