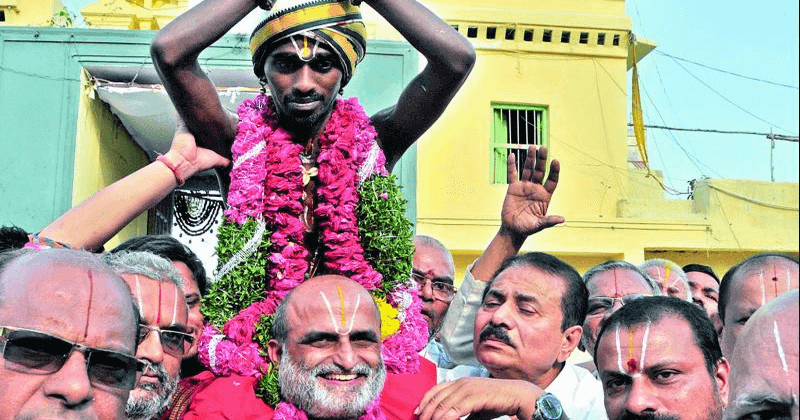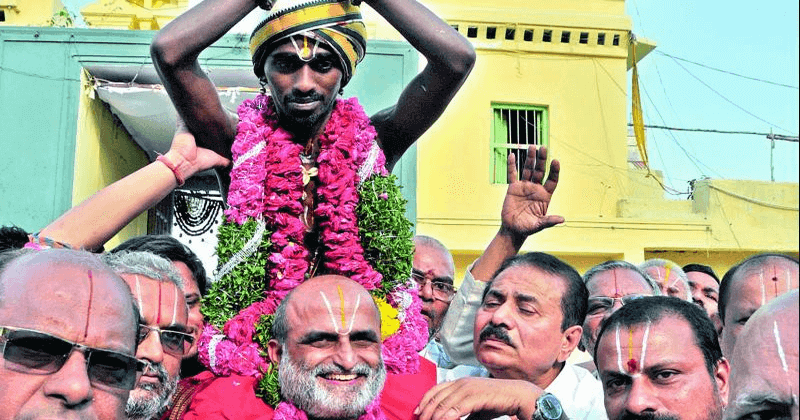 A land of diverse nature- of people, food, religion, and community. This is how a tourist would view India as.
And it is true. We are so diverse that we rarely see things eye-to-eye, be it politics or religion. The smallest issue is needed to turn a topic into a religious or community-based issue.
As the nation faces a grave threat from polarization based on religion and caste, shocking incidents of violence and discrimination only make things worse. But there are also gestures and acts of compassion which come as a ray of hope in dark times.
READ ALSO: Have A Look At Fire Temple Of Baku
In a similar incident from Hyderabad, a priest carried a Dalit man into a temple on his shoulders and hugged him as part of a 3000-year-old tradition. CS Rangarajan of Chilkur Balaji Temple carried Aditya Parasri into the sanctum sanctorum as he sent a strong message against discrimination.
The ritual called Muni Vahana Seva is a re-enactment of a 2700-year-old incident and is aimed at propagating equality among all sections of society and to stop the oppression of Dalits.
Meanwhile, Parasri said that he has faced discrimination and was even allowed entry in temples because he is Dalit, but hopes that gestures like this can bring positive change in the mindset.
READ ALSO:  This Muslim man renovates 500-year-old Hanuman temple
Watch VIDEO here: