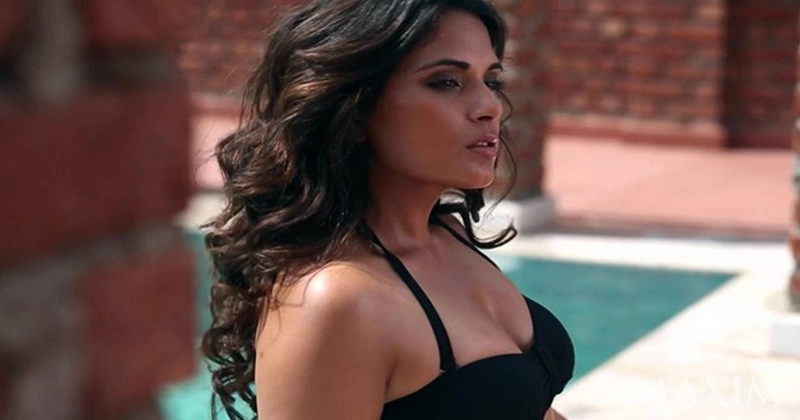 Actress Richa Chadha reveals the "difference between being a public person and a public property"
Richa Chadda is an Indian actress who works in Hindi films.After debuting with a bit role in the comedy film Oye Lucky! Lucky Oye!(2008), she worked as a supporting actress in several films.Her major breakthrough was a supporting role in the film noir gangster saga Gangs of Wasseypur (2012), where her role as the bellicose and extremely foul-tongued wife of a gangster earned her a Filmfare award.Her sole foray into mainstream cinema has been as a supporting character in Goliyon Ki Rasleela Ram-Leela (2013).
Also Read : Tamanna leaks Sri Reddy's private phone chat ,goes viral on social medias -Watch Video
Richa Chadha will be seen in the role of Paro in Sudhir Mishra's political thriller, 'Daas Dev', that's a modern day adaptation of Sarat Chandra Chattopadhyay's novel 'Devdas' (1917).
During a freewheeling chat, the actress when asked about why celebrities dismiss any scrutiny on their personal life even though it's an occupational hazard, the actress said, "It's not a barter where you say, hum tumhen fame de rahein hain, tum humein privacy de do. That's not how it works. Actors are like other artistes — painters, musicians and writers. Our faces get more exposure, people know what we look like and so, they think they have a right over us. Par haq main aur zidd main farak hota hai, just like there is a difference between being a public person and a public property. I don't think that there should be a price you pay just because you are a celebrity. We pay exorbitant taxes and that's more than enough. Talking about privacy, nowadays, we have people sneaking a camera into a funeral. There is no end to this culture. We need to understand, where we have to draw the line. On social media, people abuse us about our work, our appearances and for speaking our mind. That, to me, is also a form of harassment."